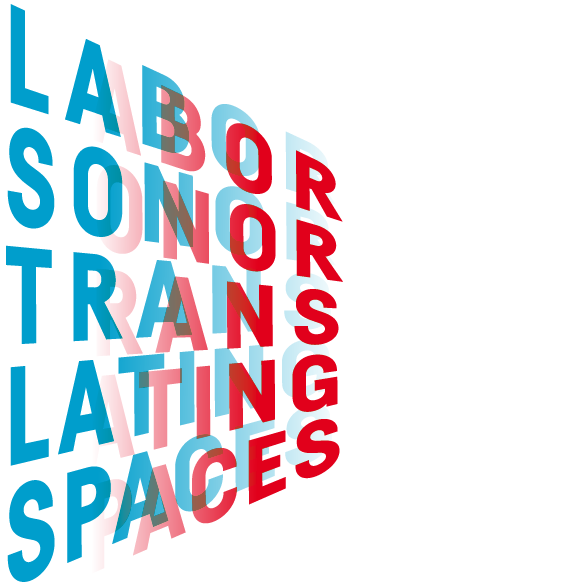 Eric Bauer / Lena Czerniawska / Carina Khorkhordina
translating concert hall and cemetery into one another
Die Performance beginnt im Ballhaus Saal und bewegt sich dann zum Friedhofspark Pappelallee
Die Herangehensweise des intermedial arbeitenden Trios besteht darin, sich intensiv mit dem Raum, in dem es auftritt, und seinen Möglichkeiten (akustische Qualitäten, Architektur, Licht, Objekte) auseinanderzusetzen, von einem Element zum anderen zu wechseln, mit ihm den Raum neu zu gestalten und so dessen Zweck und seine Bedeutung ständig zu verändern.
Für das Festival wird das Trio von seiner offenen und improvisierten Herangehensweise abrücken und das gleiche Stück zweimal in zwei verschiedenen Räumen aufführen. In dem Stück, das für TRANSLATING SPACES entwickelt wurde, spielt das Trio u.a. mit dem Phänomen der Präsenz von Abwesendem und symbolischer Überhöhung. Das Konzept sieht die Übersetzung von spezifischen Charakteristika eines Raumes in einen anderen Raum vor: Eigenschaften des Saals des Ballhaus Ost werden im öffentlichen Raum des angrenzenden Friedhofsparks akustisch/visuell präsent und erfahrbar gemacht und umgekehrt.
---
Ballhaus Ost, Saal, Pappelallee 15, 10437 Berlin
Samstag, 28.8., 18:00-22:00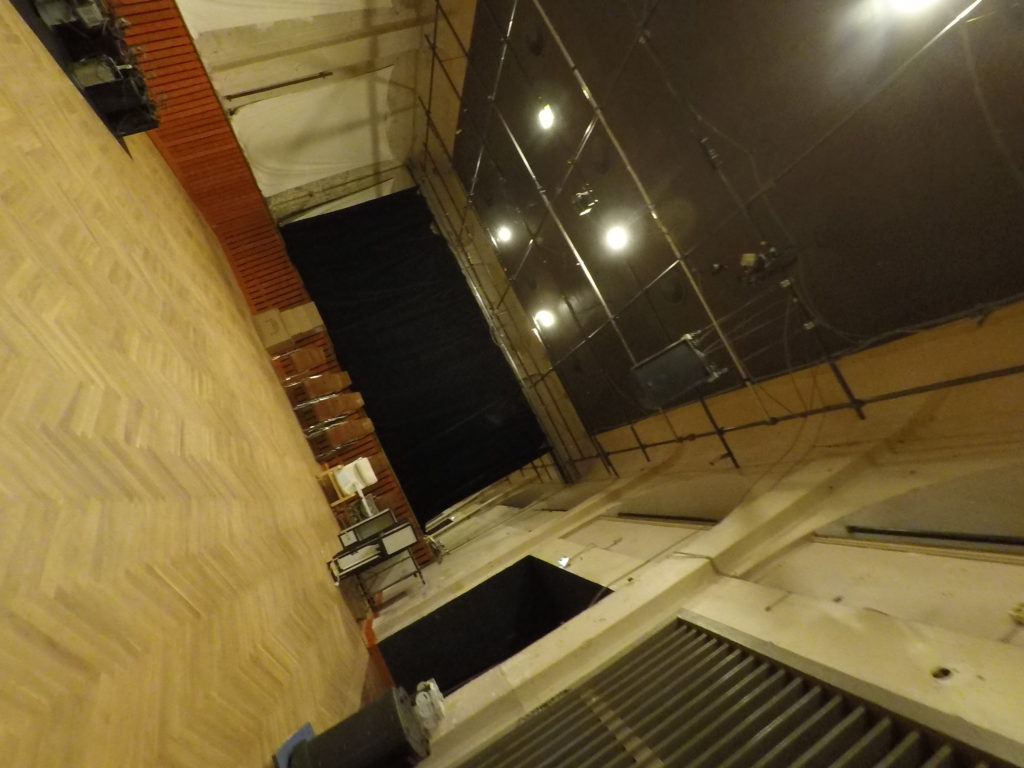 ---
Friedhofspark Pappelallee, Pappelallee 16, 10437 Berlin
Samstag, 28.8., 18:00-22:00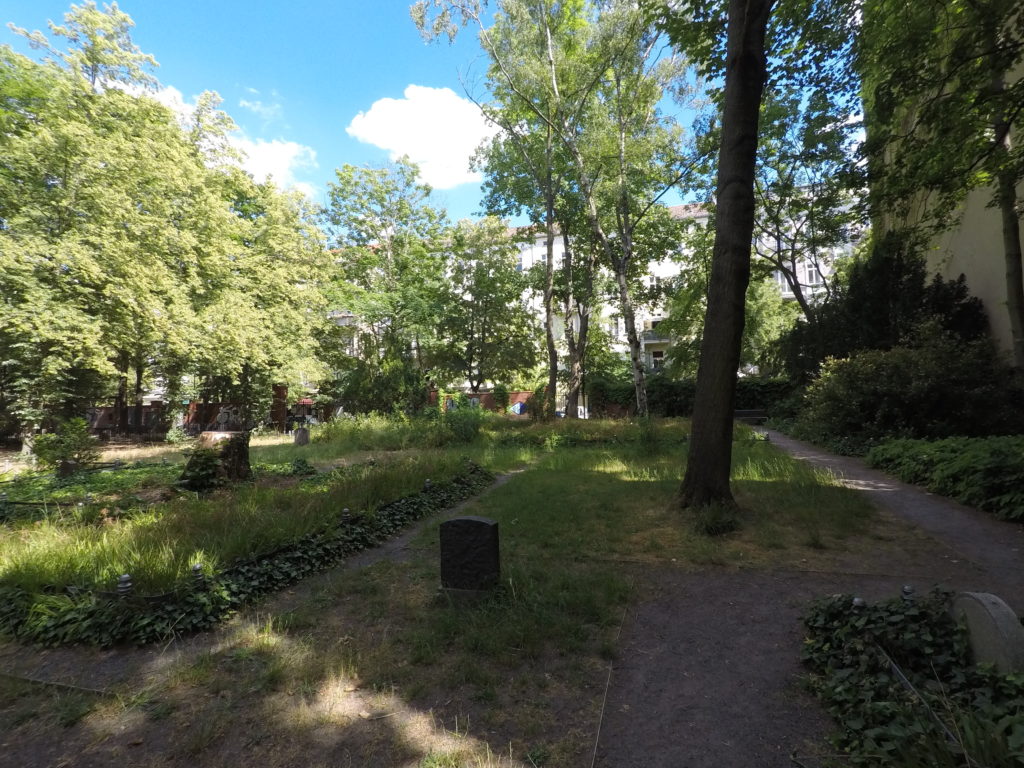 Der Kauf eines Performance-Tickets ermöglicht freien Zugang zu allen Installationen des Festivals.
---
Performance starts at Ballhaus Saal and moves to Friedhofspark Pappelallee
Taking an intermedial approach, the Trio prepares its performances by intensively exploring the venue of its appearance and its potentials (acoustic qualities, architecture, lighting, objects), moving from one element to the other, using them to reshape the space by continuously altering its purpose and meaning.
For the festival, the Trio will abandon this open and improvised approach, performing the same piece twice in two different locations. In the piece developed for TRANSLATING SPACES, the Trio plays with the phenomena of the presence of absent elements and symbolic exaggeration, among others. The concept postulates the translation of specific characteristics of one space into another: features of the Ballhaus Ost auditorium will be made acoustically/visually present and become perceivable within the public space of the adjacent cemetery park, and vice versa.
---
Ballhaus Ost, Saal, Pappelallee 15, 10437 Berlin
Saturday, 28.8., 18:00-22:00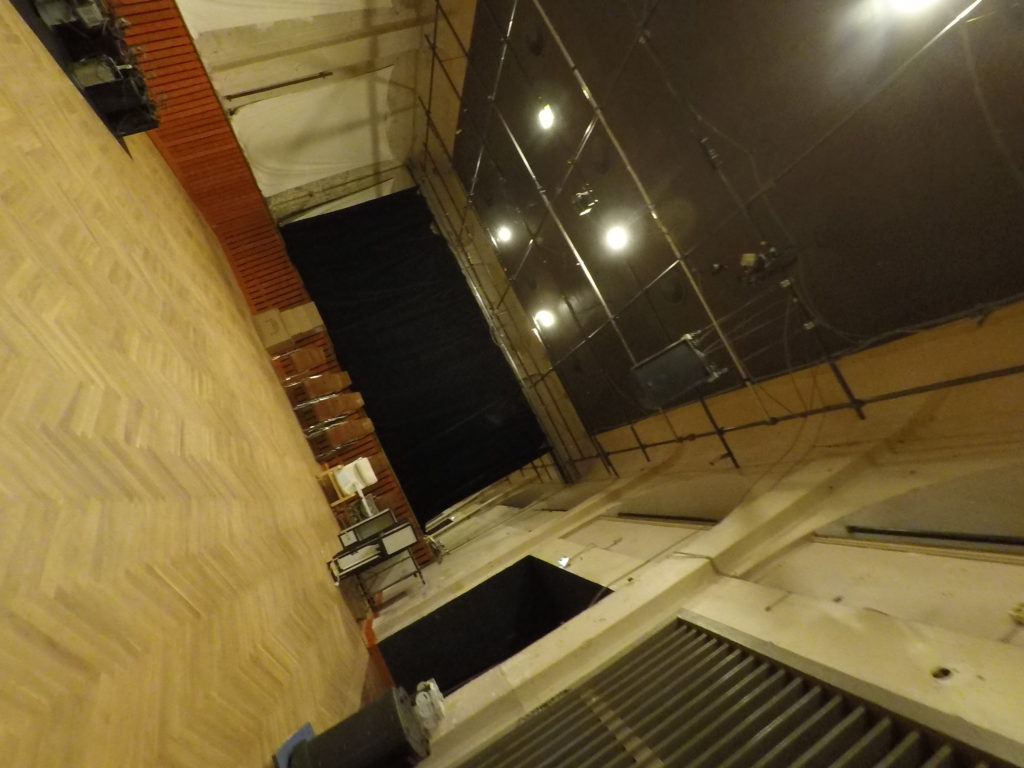 ---
Friedhofspark Pappelallee, Pappelallee 16, 10437 Berlin
Saturday, 28.8., 18:00-22:00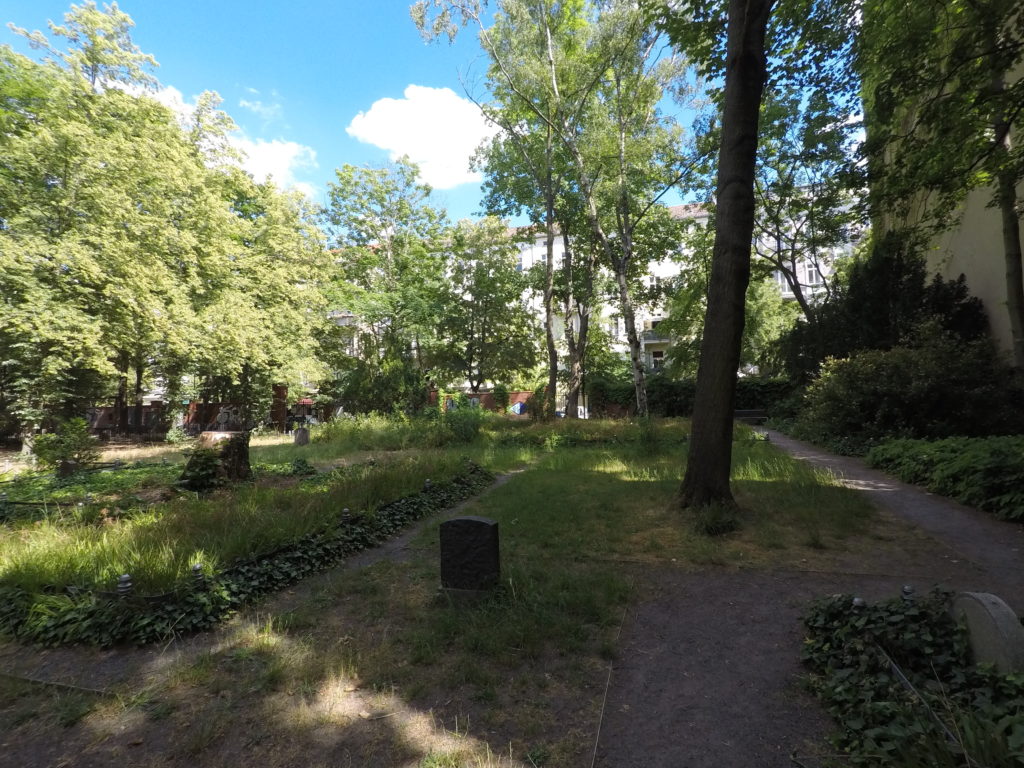 The purchase of a performance ticket allows free access to all installations of the festival.
---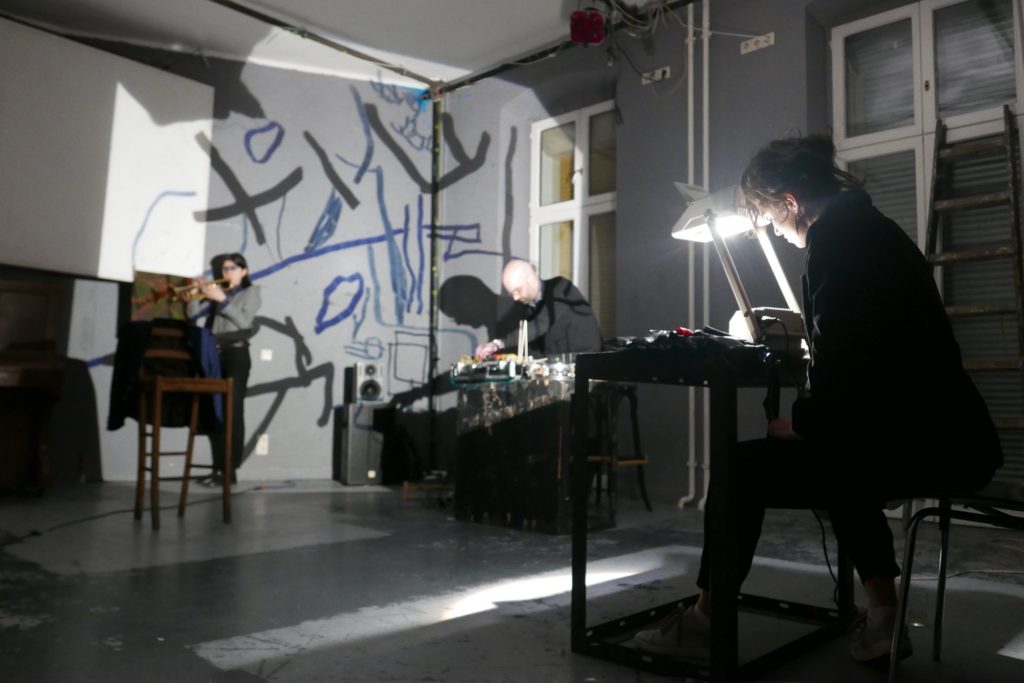 Lena Czerniawska wurde 1989 in Nowy Dwór Mazowiecki in Polen geboren, wohin sie nie zurückkehrte. Ihr künstlerischer Schwerpunkt liegt beim Zeichnen und Schreiben, und sie betrachtet diese als die entscheidenden Komponenten ihrer Praxis, aus denen sie ihre Ideen bezieht. Ihr Werk umfasst Installation, Graphikdesign und Performance, vor allem zu experimenteller oder improvisierter Musik. Konzeptionell untersucht Lenas vielseitige Praxis die Wirklichkeit durch Bilder und Zeitlichkeit und versucht, die unterschiedlichen Einflüsse in unterschiedlichen Medien, in denen sie im Lauf der Jahre gearbeitet hat, nutzbar zu machen.
Beim Versuch, mehr zu suchen als zu finden, weiß sie, dass 'der, der findet, nicht richtig gesucht hat'. – Aglaja Veteranyi
https://lenaczerniawska.weebly.com/about.html
Eric Bauer arbeitet seit 2014 vorwiegend mit analoger modularer Synthese und erweiterten Spieltechniken. Zu nennen wäre die Verwendung von Samplern, Tonbändern, Gummibändern und weiteren Objekten, wie dem double wind wand bullroarer oder Snaredrum. Fokussierte sich die Arbeit der Anfangsjahre ausschließlich auf Kompositionen, arbeitet er seit 2016 verstärkt in der improvisierten Musik, vorzugsweise zusammen mit akustischen Instrumenten.
Bauers Tendenz zur Entgrenzung von Klangformen wird besonders deutlich wenn man seinen musikalischen Werdegang betrachtet, der sich autodidaktisch zunächst über turntableism, später dann Gitarre und Schlagzeug nebst Gesang erstreckt. Desweiteren nahm er zwei Alben am Rhodes Piano mit dem Trio Laube auf und ist aktuell als Gitarrist in der experimental Rockband Slurge aktiv. https://eric-bauer.net/
Carina Khorkhordina (*1991, Russland) ist bildende Künstlerin und Trompeterin und lebt seit 2014 in Berlin. Durch ihre Arbeit mit Fotografie, Sound und Improvisation in der Musik und anderen Bereichen konzentriert sie sich darauf, verschiedene Disziplinen, Menschen und Methoden zusammenzubringen, um eine Situation des Austauschs und der Zusammenarbeit zu schaffen. https://www.khorkhordina.org/
Lena Czerniawska was born in 1989 in Nowy Dwór Mazowiecki in Poland where she never went back.
Her main artistic focus is drawing and writing, and she sees this as the critical component of her practice from which her ideas are derived. Her work encompasses installation, graphic design and performing, particularly with experimental or improvised music. Conceptually, Lena's multifaceted practice investigates reality through image and temporality, and aims at harnessing the various influences across media that she has embraced over the years.
Trying more to search rather than find, she knows that 'who finds did not search right' – Aglaja Veteranyi.
https://lenaczerniawska.weebly.com/about.html
Eric Bauer has been working mainly with analogue modular synthesis and extended playing techniques since 2014. His use of samplers, tapes, rubber bands and other objects, such as the double wind wand bullroarer and snare drum, is noteworthy. While his early work focused exclusively on composition, since 2016 he has been working increasingly in improvised music, preferably with acoustic instruments.
Bauer's tendency to blur the boundaries of sound forms is particularly obvious when contemplating his musical development, which began autodidactically with turntablism, then moving on to guitar and percussion plus singing. He has recorded two albums at the Rhodes piano with Trio Laube and is currently active as a guitarist in the experimental rock band Slurge. https://eric-bauer.net/
Carina Khorkhordina (b. 1991 in Russia) is a visual artist and trumpet player and has been living in Berlin since 2014. In her work with photography, sound and improvisation in music and other areas, she concentrates on bringing together different disciplines, people and methods to create a situation of exchange and collaboration.
https://www.khorkhordina.org/