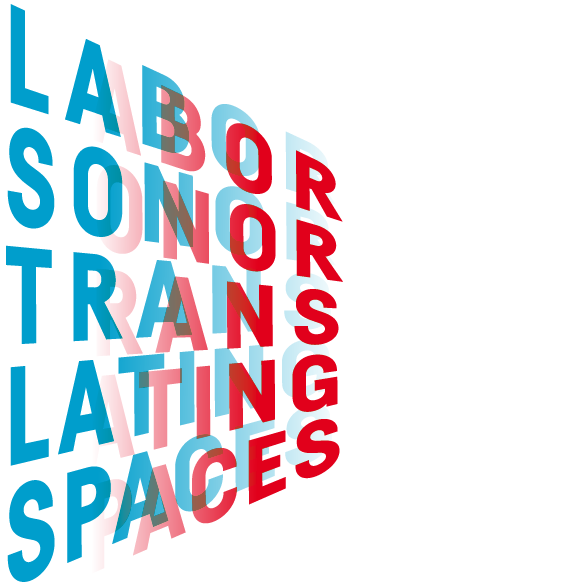 Alex Arteaga
translating everyday environments through aesthetic experiencing
Villa Elisabeth_studio 3. Ein Dispositiv für sehr langsame ästhetische Beobachtung
Klangintervention
Im täglichen Leben erscheint uns unsere Umwelt als gegeben. Sie ist einfach gegeben, unabhängig von unseren Handlungen und Wahrnehmungen. Trotzdem erlauben uns unerwartete Diskontinuitäten, Risse in der Offensichtlichkeit des Gewöhnlichen, das Umfeld wahrzunehmen als ständig emergierend in Abhängigkeit von unseren Handlungen und Wahrnehmungen.
Dieses Projekt zielt auf eine Intervention in den Umwelten der Villa Elisabeth durch die Realisierung eines ästhetischen Dispositives. Die emergierende Natur von Umwelten ist eine grundlegende Arbeitshypothese: Umwelten werden hier als subtile, umfassende und sinnhafte Netzwerke von Phänomenen begriffen, die aus der Interaktion zwischen potenziell allen menschlichen und nicht-menschlichen Akteuren emergiert, die ein gemeinsames räumlich-zeitliches Umfeld bewohnen.
Dieses Projekt geht von einer Untersuchung der Umwelten aus, die in der Nähe der Villa Elisabeth erscheinen, durch eine Ökologie von ästhetischen Forschungspraktiken in unterschiedlichen Medien – Klang, Video/Photographie, geschriebener Sprache. Die Artefakte, die diese Praktiken produzieren, werden organisiert und installiert als ein Dispositiv für sehr langsame ästhetische Beobachtung: eine Konstellation ästhetischer Objekte, die die Fähigkeit haben, ästhetische (Inter-)Aktion hervorzurufen – eine Art dynamischen Verhältnisses mit der Umgebung, das auf die Durchführung sensomotorischer und emotionaler Fähigkeiten fokussiert.
Nach dem Kontakt mit dem Dispositiv, durch ästhetische Interaktion mit der Umgebung der Villa Elisabeth, können die dort emergierenden Umwelten als solche – als Umwelten, die in diesem Moment erscheinen – zugänglich für neue Bedeutungszuschreibungen werden.
---
Villa Elisabeth, Invalidenstraße 4, 10115 Berlin
Freitag 27.8. 16:00-22:00 | Samstag 28.8. 12:00-22:00 | Sonntag 29.8. 15:00-22:00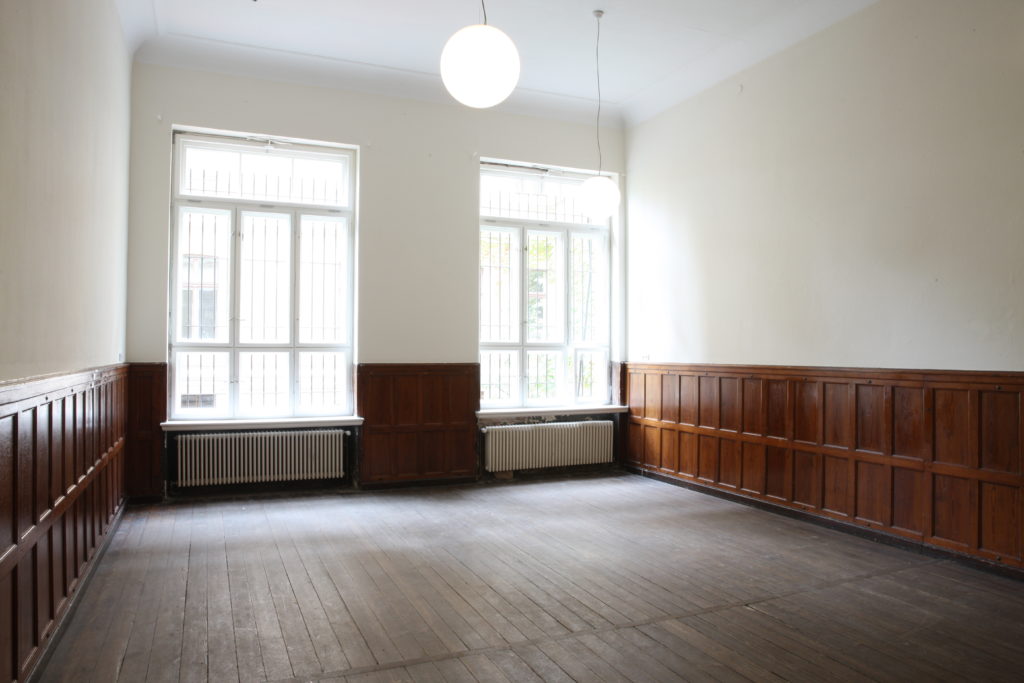 ---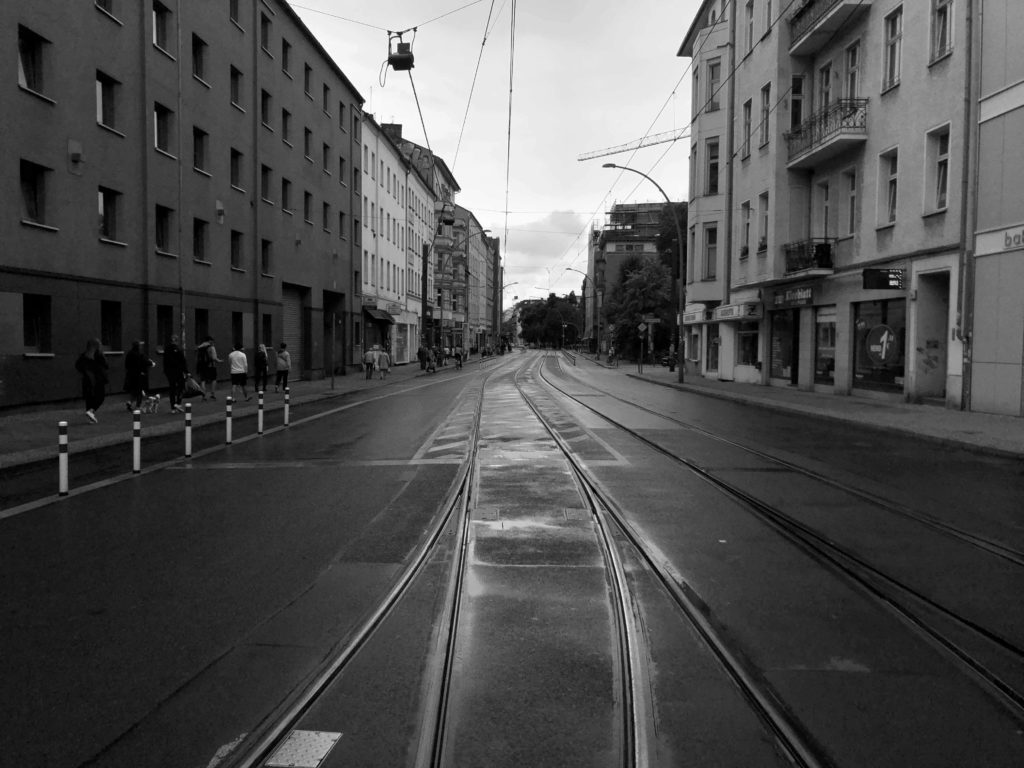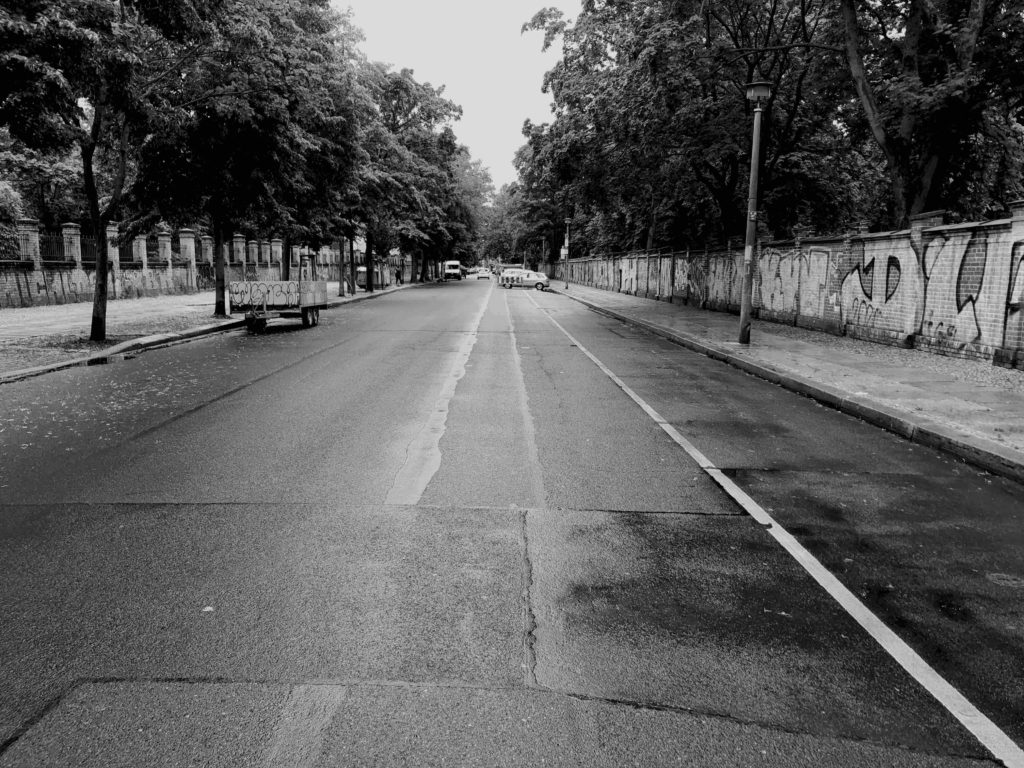 urban environment of Villa Elisabeth
Wenn Sie nur die Installationen des Festivals besuchen wollen, können Sie ein Installations-Ticket erwerben, mit dem Sie ausschließlich Zugang zu allen Installationen an allen Tagen des Festivals haben. Einlass nach Kapazität. Der Kauf eines Performance-Tickets ermöglicht freien Zugang zu allen Installationen des Festivals.
---
Villa Elisabeth_studio 3. A dispositive for very slow aesthetic observation
Sonic intervention
In our every day life, our surroundings tend to appear as given. They tend to be simply there, independently of our actions, of our perceptions. Nevertheless, unexpected discontinuities, fissures in the obviousness of the ordinary, allow us to sense them as continuously emerging in mutual dependence to our actions, to our perceptions.
This project aims at intervening into the environments emerging around Villa Elisabeth through the realization of an aesthetic apparatus (a dispositif). The emergent nature of environments is a basic working hypothesis: environments are understood here as subtle, enveloping and senseful networks of phenomena emerging out of the interaction between potentially all human and non-human actors inhabiting a common spatiotemporal setting.
This project departs from an investigation of the environments arising near Villa Elisabeth through an ecology of aesthetic research practices in different media—sound, video/photography, written language. The artifacts produced through these practices will be organized and installed as a dispositive for very slow aesthetic observation: a constellation of aesthetic objects endowed with the agency of inducing aesthetic (inter-)action – a variety of dynamic relationship with the surroundings focused on the performance of sensorimotor and emotional skills in a field of shared agencies.
After the contact with the dispositive, back in the spaces surrounding Villa Elisabeth (inter)acting aesthetically with them, the emerging environments might become available as such – as environments currently arising – for new intelligibilities.
---
Villa Elisabeth, Invalidenstraße 4, 10115 Berlin
Friday 27.8. 16:00-22:00 | Saurday 28.8. 12:00-22:00 | Sunday 29.8. 15:00-22:00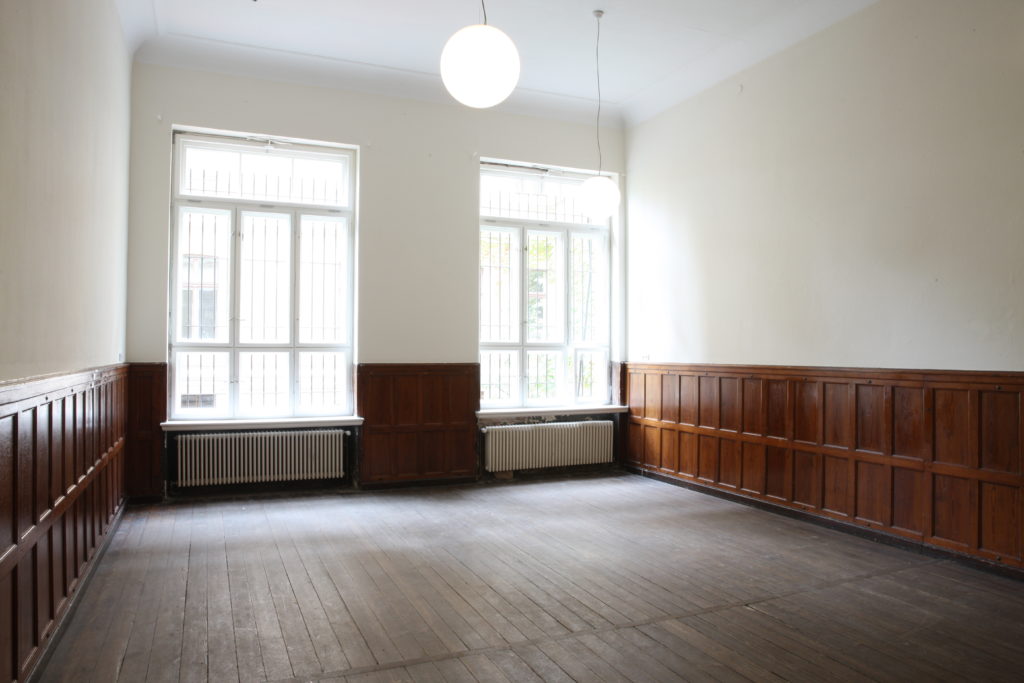 ---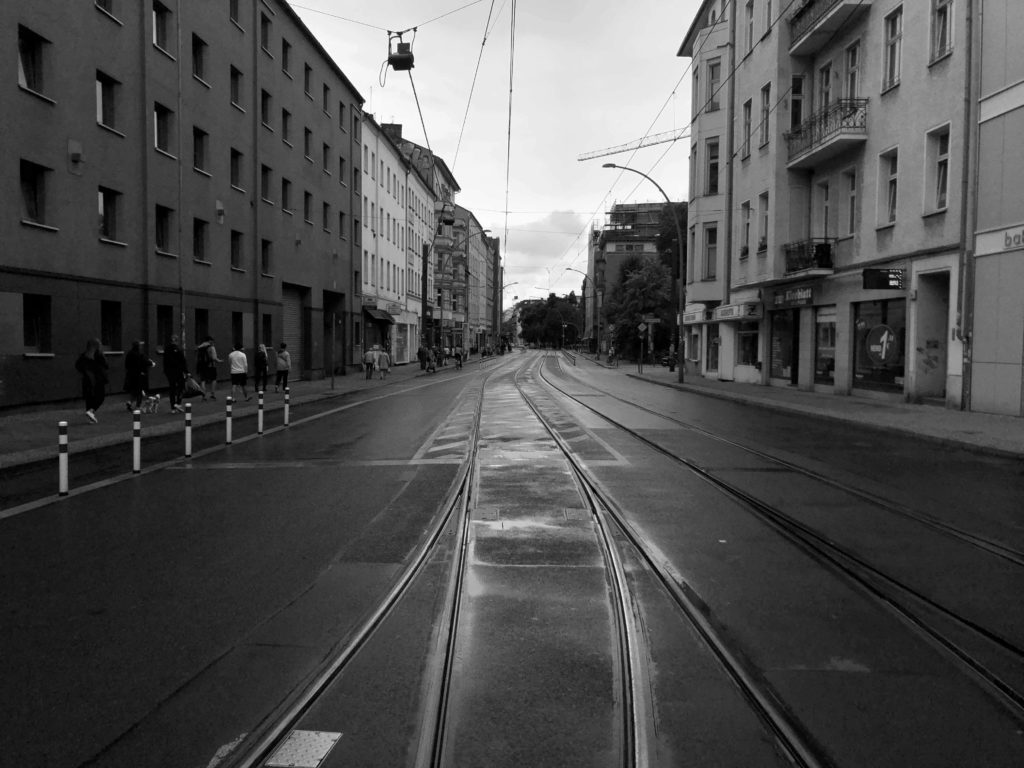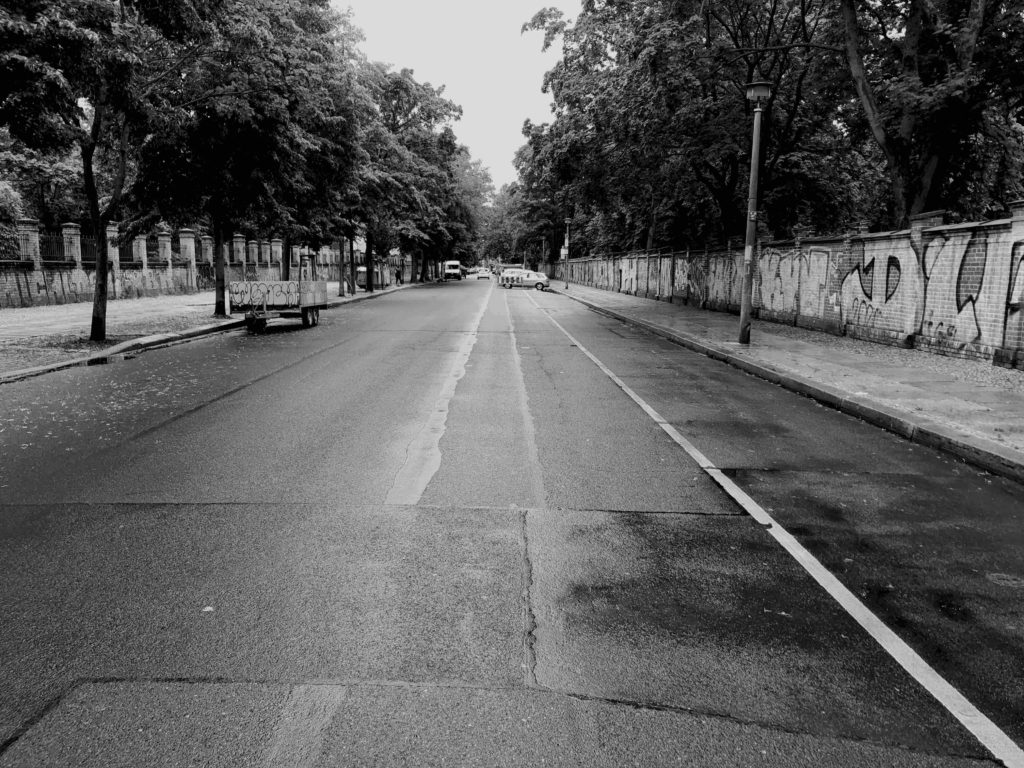 urban environment of Villa Elisabeth
If you want to visit only the installations of the festival, you can purchase an installation ticket, which gives you exclusive access to all installations on all days of the festival. Admission by capacity. The purchase of a performance ticket allows free access to all installations of the festival.
---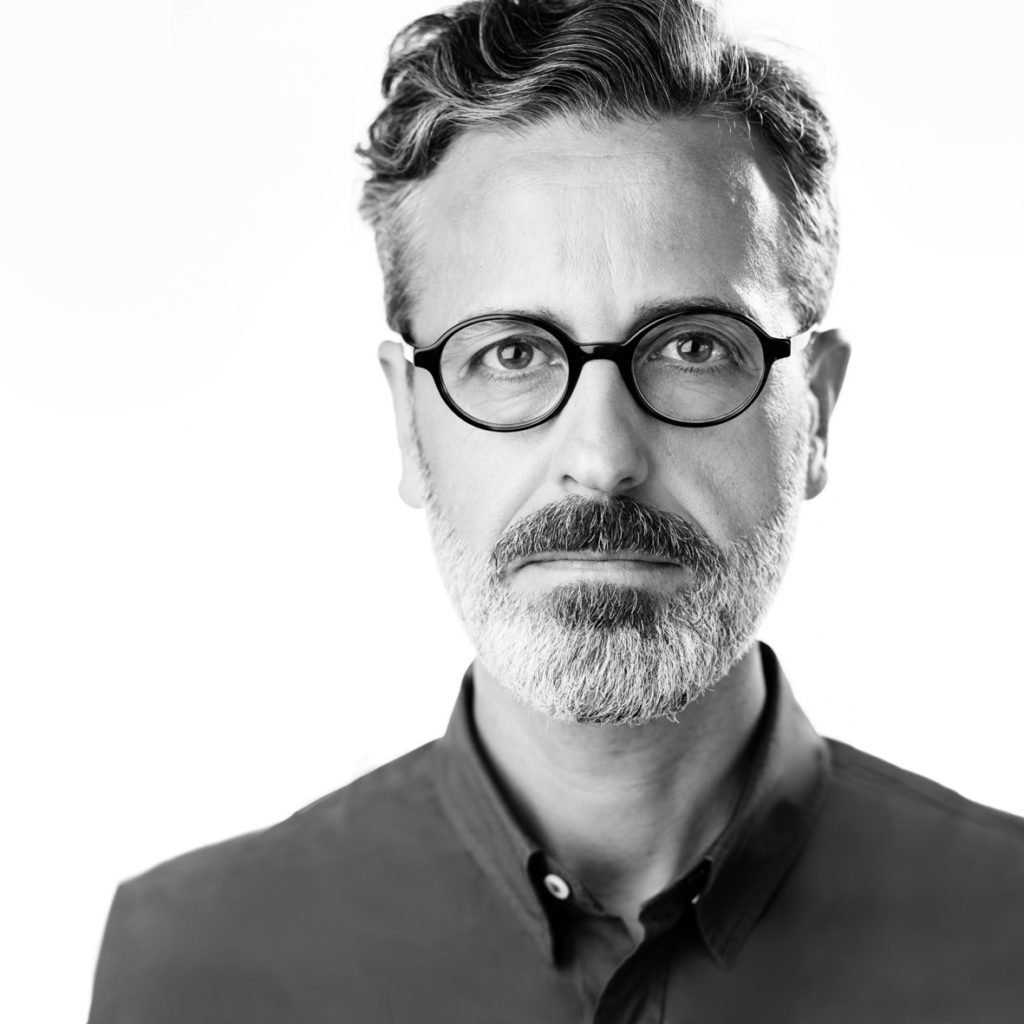 Alex Arteaga ist ein Künstler und Forscher, der ästhetische und phänomenologische Forschungspraxis verbindet, um Verkörperungen, Umgebungen und ästhetische Kognition zu untersuchen. Er studierte Musiktheorie, Klavier, elektronische Musik, Komposition und Architektur in Barcelona und Berlin und promovierte an der Humboldt-Universität Berlin in Philosophie. Er hatte Gastprofessuren an diversen Universitäten und Bildungseinrichtungen inne wie der Kunstuniversität in Helsinki und der Universität der Künste in Berlin inne und betreibt langfristige künstlerische Forschungsprojekte wie z. B. die Architektur der Verkörperung (www.architecture-embodiment.org) oder "Contingent Agencies" (www.contingentagencies.net).
Alex Arteaga is an artist researcher that combines and hybridizes aesthetic and phenomenological research practices for the inquiry of embodiments, environments and aesthetic cognition. He studied music theory, piano, electronic music, composition and architecture in Barcelona and Berlin and received a PhD in philosophy at the Humboldt University Berlin. He has been visiting professor in different universities and educational centers such as the University of the Arts Helsinki or the Berlin University of the Arts and has developed long-term artistic research projects such as Architecture of Embodiment (www.architectureembodiment.org) or Contingent Agencies (www.contingentagencies.net).