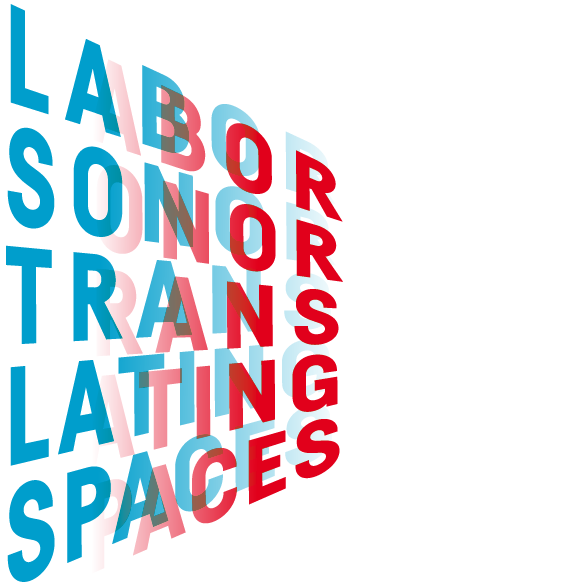 Joanna Bailie
translating sound and vision into its reverse side
Reverse-side
für doppelte Videoprojektion und Vierkanalton

Videoperformance
Was würde geschehen, wenn wir die «andere Seite» eines Klangs oder Bildes erfahren könnten?
Zwei audiovisuelle Umgebungen existieren Seite an Seite, die erste eine Darstellung eines echten Ortes, die zweite seine imaginierte Rückseite. Wie ein komplex gewebter Stoff schafft und verstärkt diese imaginäre Rückseite erst das, was wir von «vorne» sehen, dient gleichzeitig aber auch als eine Art Abfallprodukt, eine vernachlässigte Umkehrung. Die Vorstellung, dass dieser aufgezeichnete Ort irgendwo in der Außenwelt dreidimensional existieren könnte, wird von der Präsentation von audiovisuellem Raum als einer einzigen Fläche mit zwei Oberflächen durcheinandergewirbelt.
---
Ballhaus Ost, Saal, Pappelallee 15, 10437 Berlin
Freitag 27.8. 18:00-22:00
Dauer: 25 min, 8 Slots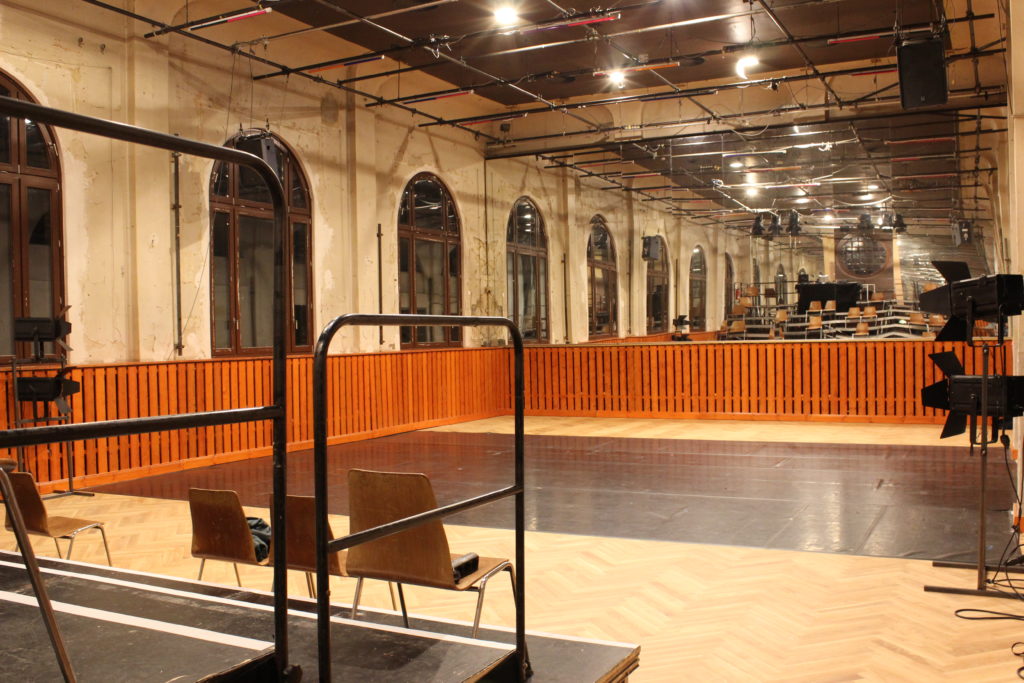 Der Kauf eines Performance-Tickets ermöglicht freien Zugang zu allen Installationen des Festivals.
---
Reverse-side – for double video projection and 4-channels of sound
Video performance
What would happen if we could experience the 'other side' of a sound or image?
Two audio-visual environments exist back-to-back, the first a representation of a real place, and the second its imaginary reverse. Like a complex woven fabric, this imaginary reverse creates and supports what we see and hear from the 'front' while at the same time acting as a kind of waste product, a neglected inversion. The idea that this recorded place might exist somewhere in the outside world in three-dimensions is thrown into disarray by the presentation of audio-visual space as a single plane with two surfaces.
---
Ballhaus Ost, Saal, Pappelallee 15, 10437 Berlin
Friday 27.8. 18:00-22:00
Duration: 25 min, 8 slots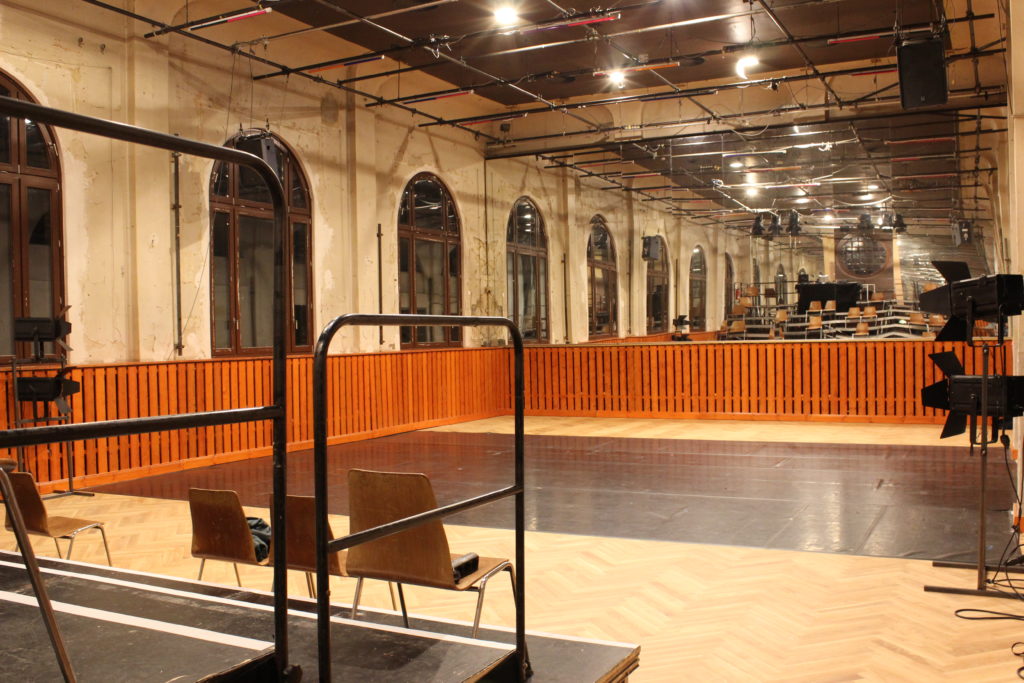 The purchase of a performance ticket allows free access to all installations of the festival.
---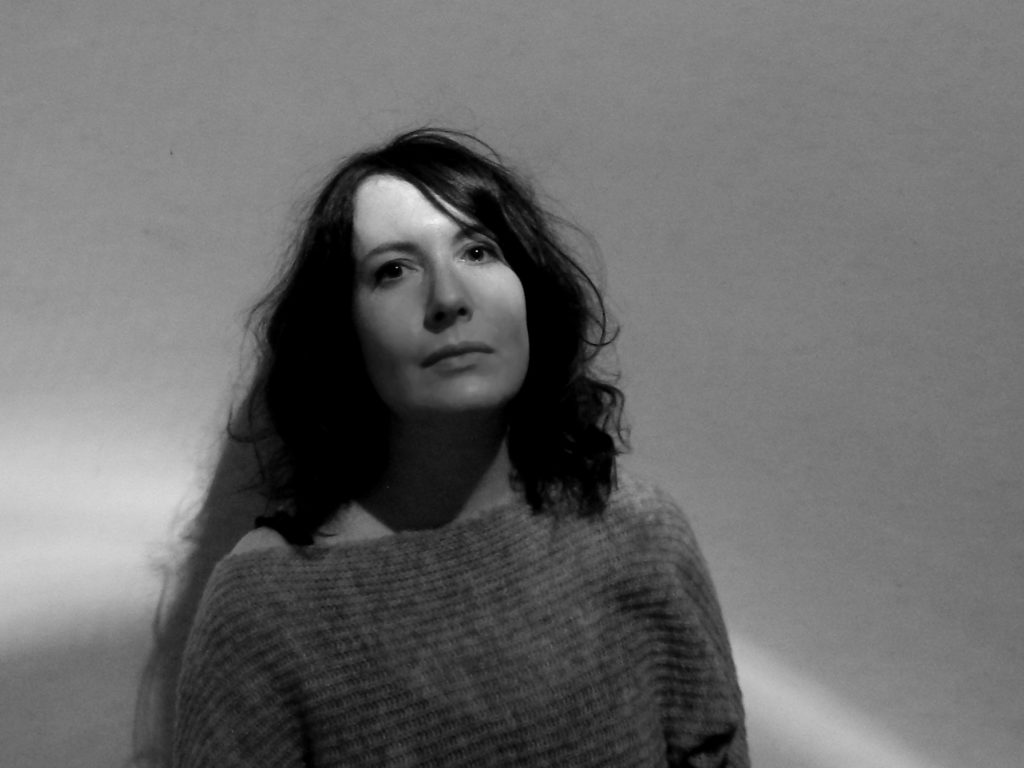 Joanna Bailie (1973, London) studierte Komposition bei Richard Barrett und elektronische Musik am Koninklijk Conservatorium Den Haag. 2018 schloss sie mit einem PhD an der City University of London, ab.
Ihre Werke werden von zahlreichen internationalen Ensembles (ur-)aufgeführt, darunter Klangforum Wien, Ensemble Musikfabrik, EXAUDI, Ensemble Mosaik, Ensemble Nadar, KNM Berlin, Neue Vocalsolisten Stuttgart, BBC Scottish Symphony Orchestra, SWR Vokalensemble und Ives Ensemble, und bei Festivals wie den Donaueschinger Musiktagen, ECLAT Festival Neue Musik Stuttgart, Wien Modern, Biennale di Venezia, Huddersfield Contemporary Music Festival, SPOR Festival, MaerzMusik Berlin, Musica Strasbourg, Rainy Days Festival Luxembourg, Darmstadt, Borealis Festival Bergen, und Ultima Oslo. Ihre letzten Arbeiten umfassen kammermusikalische Werke ebenso wie Installationen und zeichnen sich v. a. durch die Verwendung von Field Recordings und akustischen Instrumenten aus. Darüber hinaus beschäftigt sie sich mit dem Zusammenspiel des Hör- und Sichtbaren, etwa in ihren Arbeiten für Camera obscura sowie in ihren Filmprojekten.
Joanna Bailie was born in London in 1973 and now lives in Berlin. She studied composition with Richard Barrett and electronic music at the Koninklijk Conservatorium in Holland. She completed her PhD at City, University of London in 2018.
Her music has been performed by groups such as Klangforum Wien, EXAUDI, Ensemble Mosaik, Ictus Ensemble, Ensemble Musikfabrik, Ensemble Nadar, KNM Berlin, Neue Vocalsolisten Stuttgart, The BBC Scottish Symphony Orchestra, The SWR Vokalensemble and the Ives Ensemble. She has written solo pieces for Mark Knoop, Francesco Dillon, Heloisa Amaral and Gunnhildur Einarsdóttir. She has been programmed at events such as the Donaueschinger Musiktage, ECLAT, Venice Biennale, Huddersfield, SPOR Festival, MaerzMusik, Musica Strasbourg, Rainy Days Festival Luxembourg, Darmstadt, Borealis Festival, and Ultima. Her recent work includes chamber music and installation, and is characterized by the use of manipulated field recordings and other sound media together with acoustic instruments. She is also interested in the interplay between the audio and visual as evidenced by her works incorporating camera obscura, and film.