labor diskurs : translating spaces
Symposium
---
Hybride Konferenz: Teilnahme möglich vor Ort oder über Zoom | Hybrid conference: participation possible on site or via Zoom
---
Konferenzsprachen: Deutsch & Englisch mit Simultanübersetzung | conference languages: German & Englisch with simultaneous translation
| | | | |
| --- | --- | --- | --- |
| 12:00 | Matthias Haenisch, symposium participants and guests | Visiting ›Topography of Vulnerabilities #4‹ by Nguyên + Transitory & ›Villa Elisabeth_studio 3. A dispositive for very slow aesthetic observation‹ by Alex Arteaga | Installation Visit |
| 13:00 | Katja Heldt | Sounding Fragile Spaces – Materiality, Body, Space and Sound in ›Topography of Vulnerabilities #4‹ by Nguyên + Transitory | Research Report |
| 13:45 | Alex Arteaga | Aesthetic Environmental Research | Artist Lecture |
| 14:30 | | Pause | Break | |
| 15:00 | Sarah Mauksch | Klang und Raum. Ästhetische Situationen zwischen Aufführung und Ausstellung | Research Report |
| 15:45 | Gerhard Eckel, Ludvig Elblaus | Translating Spaces in the St. Elisabeth Song Cycle | Artist Lecture |
| 16:30 | | Pause | Break | |
| 17:00 | Joanna Bailie | Mediated Places | Artist Lecture |
---
Villa Elisabeth
Studio 1 + 2
Invalidenstraße 4
10115 Berlin
---
LABOR DISKURS : TRANSLATING SPACES
Wie auch in den vergangenen Jahren wird das Labor Sonor-Festival von einem Symposium begleitet. Wieder geht es darum, beteiligte Künstler*innen mit Wissenschaftler*innen und Zuschauer*innen in einen Dialog zu bringen. Im Zentrum steht das Anliegen, die auf dem Festival präsentierten künstlerischen Konzepte und Praktiken aus unterschiedlichen Perspektiven vorzustellen und näher kennenzulernen. Zur Sprache kommen nicht nur die Werke, sondern auch die größeren künstlerischen und gesellschaftlichen Zusammenhänge, in denen diese entstanden sind. Dabei wendet sich das Symposium entschieden auch an ein nicht-wissenschaftliches, an zeitgenössischer Musik und Klangkunst interessiertes Publikum.

Das Symposium LABOR DISKURS : TRANSLATING SPACES beschäftigt sich einerseits mit der Frage, wie unterschiedliche Räume, Raumwahrnehmungen und -konzepte in und durch künstlerische Praktiken performativ hervorgebracht und gestaltet werden. Wie entsteht Raum in unterschiedlichen künstlerischen Aufführungs- und Präsentationssituationen? Im Mittelpunkt des Interesses steht andererseits die Wirksamkeit und Macht des Raums selbst. Hierbei liegt der Fokus auf der Frage, wie Räume durch ihre Materialität – sei es durch architektonische Beschaffenheit, durch Atmosphäre oder kulturelle Bedeutung – am Handeln und damit an kreativen Prozessen und ästhetischen Praktiken beteiligt sind – eine Frage, die in der Konzentration auf das, was Menschen (Künstler*innen, Publikum) bezwecken und bewirken, noch immer allzu selten aufgeworfen wird.
Was fordern Räume, was verhindern sie? Wie ermöglichen und limitieren sie nicht nur das Handeln, sondern damit auch zugleich das Denken, Wahrnehmen und Erleben derer, die sich in ihnen bewegen. Sind dies Fragen eines nicht mehr so neuen, doch immer noch aktuellen künstlerisch-wissenschaftlichen Diskurses um Posthumanismus und Postanthropozentrismus, so geht es keineswegs um abstrakte Ideen für ein Zeitalter, das zunehmend die Handlungsmacht des Nicht-Menschlichen zu akzeptieren beginnt. Es geht um die schlicht alltägliche Erfahrung, dass wir der Raumgebundenheit unserer Existenz nicht entkommen, dass wir auch durch Räume und in Räumen zu denen werden, die wir sind. Dass wir die Räume, in denen wir leben, nicht nur mitformen, sondern von diesen Räumen selbst auch mitgeformt werden.

Ist dies der allgemeine theoretische Rahmen, den sich das Symposium – wie das Festival im Ganzen – gesetzt hat, so stehen doch die individuellen Raumkonzepte und -praktiken der eingeladenen Künstler*innen im Vordergrund der Diskussion:
In Artist Lectures und Artist Talks kommen die Künstler*innen des Festivals selbst zu Wort: Alex Arteaga, Joanna Bailie, Frank Bretschneider, Gerhard Eckel & Ludvig Elblaus (utrumque), Christian Kesten und Raed Yassin stellen ihre Arbeiten vor, wobei die Vortragsformate vom klassischen moderierten Künstler*innengespräch, über die künstlerische Selbstreflexion bis zur wissenschaftlichen Selbstbeforschung, schließlich zum Vortrag als ästhetischem Ereignis reicht.
Darüber hinaus hat das Festival auch dieses Jahr wieder Wissenschaftler*innen eingeladen, die Entstehungsprozesse einiger von ihnen ausgewählter Auftragswerke zu dokumentieren und zu erforschen. Anhand von Interviews, Ton- und Bildmaterialien sollen die sonst im Verborgenen stattfindenden kreativen Praktiken rekonstruiert, die verschlungenen Interaktionen von Künstler*innen, Technologien, Klangmaterial und Raum nachvollzogen werden. Aus der Perspektive aktueller Performancetheorie untersucht Mathias Maschat die Arbeit des Trios Eric Bauer / Lena Czerniawska / Carina Khorkhordina. Katja Heldt rekonstruiert die Entstehung von Topography of Vulnerabilities #4 von Nguyễn + Transitory. Gemeinsam mit Studierenden eines von ihr veranstalteten Klangkunstseminars im Studiengang Audiokommunikation der Technischen Universität Berlin setzt sich Julia H. Schröder mit Sabine Ercklentz' Gehörgänge A und B – 2 Angebote auseinander.
Über den Kreis der im Festival präsentierten Arbeiten hinaus beschäftigen sich zwei weitere Vorträge mit Fragen zum Raum in zeitgenössischer Musik und Klangkunst: Sarah Mauksch berichtet aus ihrer materialreichen Forschung zu aktuellen Raumkonzepten zwischen Aufführung und Ausstellung, zwischen zeitgenössischer Komposition, Sonic Art und Musiktheaterproduktion. Matthias Haenisch präsentiert gemeinsam mit Julia Barreiro, Enya Hutter, Lena Kleist, Mai Le und Berit Levita erste Ergebnisse einer Studie zu den Auswirkungen der Corona-Pandemie auf soziale und ästhetische Raumordnungen und -praktiken der Berliner echtzeitmusik-Szene, die im Rahmen eines Forschungsseminars im Studiengang Musikwissenschaft an der Humboldt-Universität durchgeführt wurde.
Insgesamt eröffnet das Symposium Einblicke in die vielfältigen Möglichkeiten, aus künstlerischer und wissenschaftlicher Perspektive Raum zu denken und zu erleben, zu gestalten und zu erforschen und auf diese Weise die unhintergehbare Macht des Raums anzuerkennen.
Matthias Haenisch
As in previous years, the Labor Sonor festival is accompanied by a symposium. Once again, the aim is to facilitate a dialogue between the artists involved, scholars and the audience. The central goal is to present the artistic concepts and practices featured at the festival from different perspectives, as a chance to get to know them better. Not only will the works be discussed, but also the larger artistic and social contexts in which they arose. The symposium is explicitly intended for a non-academic audience with an interest in contemporary music and sonic art.
On the one hand, the symposium LABOR DISKURS : TRANSLATING SPACES explores the question how different spaces, spatial perceptions and concepts can be produced and shaped performatively in and by artistic practices. How does space emerge in different artistic performance and presentation situations? On the other hand, we also focus on the effectiveness and power of the space itself. Here, the main question is how spaces are involved in action and thereby in creative processes and aesthetic practices through their very materiality – whether through their architectural consistency, atmosphere or cultural significance. This question is one that is still too rarely asked, as we tend to concentrate on what humans (artists, audiences) intend and effect.
What do spaces demand, what do they prevent? How do they enable and limit not only action, but also and simultaneously the thought, perception and experience of those who move within them? While these are questions raised by an artistic and academic discourse on posthumanism and post-anthropocentrism, which is not so new, but still current, our goal is not to provide abstract ideas for an age which is increasingly beginning to accept the agency of non-human entities. Rather, this is about the simple, daily experience of being unable to escape the fact that our existence is tied to spaces, that spaces contribute to making us who we are. Not only do we shape the spaces we inhabit, but we are shaped by these spaces ourselves.
While this is the general theoretical framework of the symposium – and the festival as a whole – the focus remains on the individual spatial concepts and practices of the invited artists:
In artist lectures and artist talks, the festival's artists themselves are given a voice: Alex Arteaga, Joanna Bailie, Frank Bretschneider, Gerhard Eckel & Ludvig Elblaus (utrumque), Christian Kesten and Raed Yassin present their works, in formats ranging from a classical artist talk with moderator to artistic self-reflection and academic auto-research, all the way to lectures as an aesthetic event in and of themselves.
Furthermore, the festival has once again invited scholars to document the genesis and carry out research on several commissioned works which they have selected. Interviews, audio and video recordings aim to reconstruct the creative processes which usually remain hidden, tracing the convoluted interactions of artists, technologies, sonic material and space. From the perspective of current performance theory, Mathias Maschat examines the work of the Trio Eric Bauer / Lena Czerniawska / Carina Khorkhordina. Katja Heldt reconstructs the genesis of Topography of Vulnerabilities #4 by Nguyễn + Transitory. Julia H. Schröder and students enrolled in her seminar on sonic art at the audio communications department of Technische Universität Berlin will explore Sabine Ercklentz' work Gehörgänge A und B – 2 Angebote.
Beyond the circle of works presented at the festival, two further lectures deal with questions of space in contemporary music and sonic art: Sarah Mauksch reports on the rich trove of material gleaned from her research on current spatial concepts, ranging from performance to exhibition, from contemporary composition and sonic art to musical theatre production. Matthias Haenisch joins Julia Barreiro, Enya Hutter, Lena Kleist, Mai Le and Berit Levita in presenting first findings of a study on the effects of the coronavirus pandemic on social and aesthetic spatial structures and practices in Berlin's echtzeitmusik scene, conducted as part of a research seminar at the musicology department of Humboldt-Universität zu Berlin.
On the whole, the symposium opens a window on the multitude of possibilities of imagining and experiencing, shaping and exploring space from an artistic and academic perspective, thereby acknowledging the ineluctable power of space.
Matthias Haenisch
---
Teilnehmer*innen / participants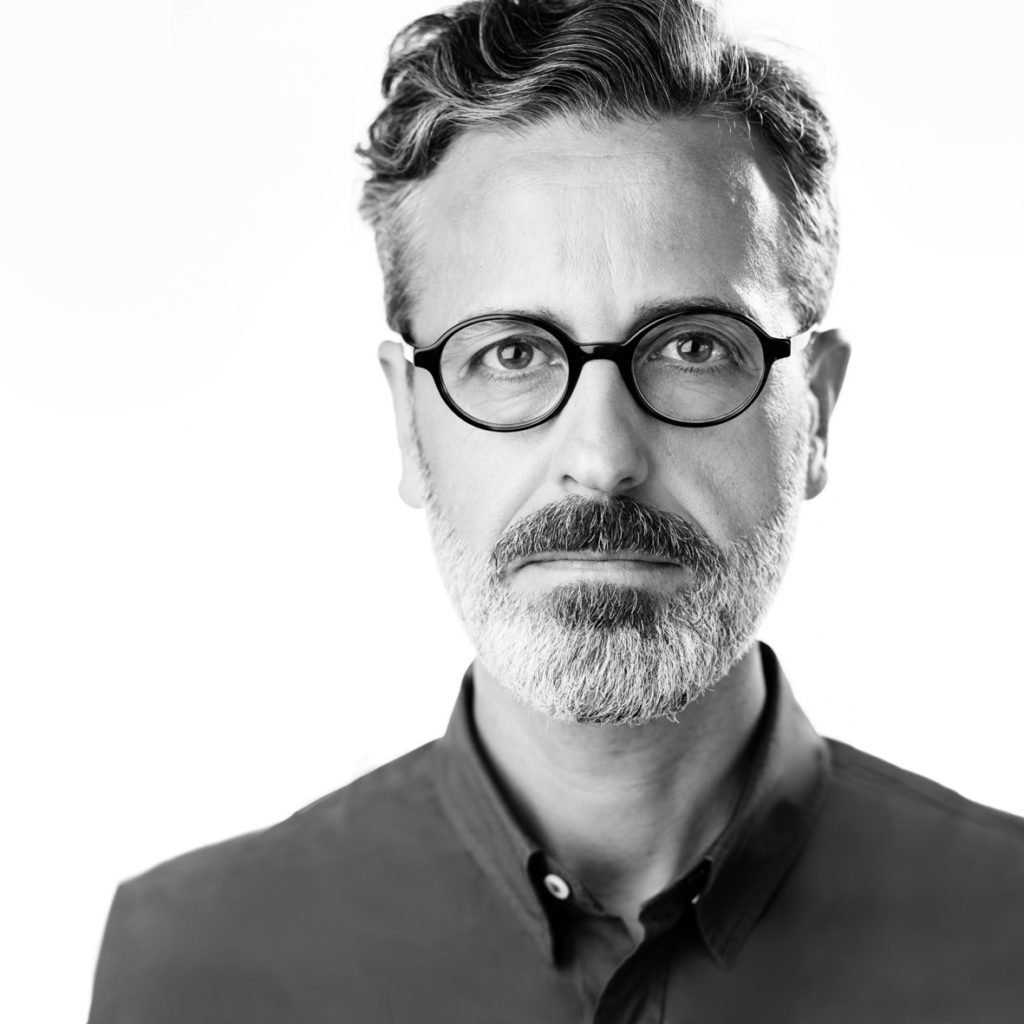 Alex Arteaga ist ein Künstler und Forscher, der ästhetische und phänomenologische Forschungspraxis verbindet, um Verkörperungen, Umgebungen und ästhetische Kognition zu untersuchen. Er studierte Musiktheorie, Klavier, elektronische Musik, Komposition und Architektur in Barcelona und Berlin und promovierte an der Humboldt-Universität Berlin in Philosophie. Er hatte Gastprofessuren an diversen Universitäten und Bildungseinrichtungen wie der Kunstuniversität in Helsinki und der Universität der Künste in Berlin inne und betreibt langfristige künstlerische Forschungsprojekte wie z. B. die Architektur der Verkörperung (www.architecture-embodiment.org) oder "Contingent Agencies" (www.contingentagencies.net).
Alex Arteaga is an artist researcher that combines and hybridizes aesthetic and phenomenological research practices for the inquiry of embodiments, environments and aesthetic cognition. He studied music theory, piano, electronic music, composition and architecture in Barcelona and Berlin and received a PhD in philosophy at the Humboldt University Berlin. He has been visiting professor in different universities and educational centers such as the University of the Arts Helsinki or the Berlin University of the Arts and has developed long-term artistic research projects such as Architecture of Embodiment (www.architectureembodiment.org) or Contingent Agencies (www.contingentagencies.net).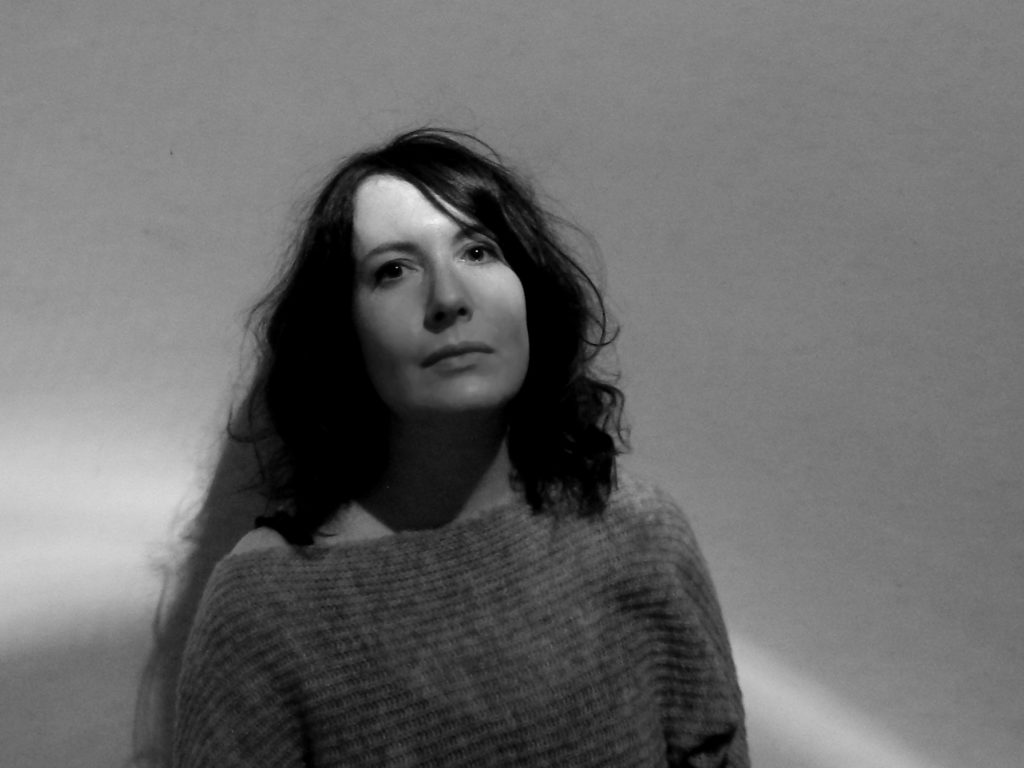 Joanna Bailie (1973, London) studierte Komposition bei Richard Barrett und elektronische Musik am Koninklijk Conservatorium Den Haag. 2018 schloss sie mit einem PhD an der City University of London ab.
Ihre Werke werden von zahlreichen internationalen Ensembles (ur-)aufgeführt, darunter Klangforum Wien, Ensemble Musikfabrik, EXAUDI, Ensemble Mosaik, Ensemble Nadar, KNM Berlin, Neue Vocalsolisten Stuttgart, BBC Scottish Symphony Orchestra, SWR Vokalensemble und Ives Ensemble, und bei Festivals wie den Donaueschinger Musiktagen, ECLAT Festival Neue Musik Stuttgart, Wien Modern, Biennale di Venezia, Huddersfield Contemporary Music Festival, SPOR Festival, MaerzMusik Berlin, Musica Strasbourg, Rainy Days Festival Luxembourg, Darmstadt, Borealis Festival Bergen, und Ultima Oslo. Ihre letzten Arbeiten umfassen kammermusikalische Werke ebenso wie Installationen und zeichnen sich v. a. durch die Verwendung von Field Recordings und akustischen Instrumenten aus. Darüber hinaus beschäftigt sie sich mit dem Zusammenspiel des Hör- und Sichtbaren, etwa in ihren Arbeiten für Camera obscura sowie in ihren Filmprojekten.
http://joannabailie.com/
Joanna Bailie was born in London in 1973 and now lives in Berlin. She studied composition with Richard Barrett and electronic music at the Koninklijk Conservatorium in Holland. She completed her PhD at City University of London in 2018.
Her music has been performed by groups such as Klangforum Wien, EXAUDI, Ensemble Mosaik, Ictus Ensemble, Ensemble Musikfabrik, Ensemble Nadar, KNM Berlin, Neue Vocalsolisten Stuttgart, The BBC Scottish Symphony Orchestra, The SWR Vokalensemble and the Ives Ensemble. She has written solo pieces for Mark Knoop, Francesco Dillon, Heloisa Amaral and Gunnhildur Einarsdóttir. She has been programmed at events such as the Donaueschinger Musiktage, ECLAT, Venice Biennale, Huddersfield, SPOR Festival, MaerzMusik, Musica Strasbourg, Rainy Days Festival Luxembourg, Darmstadt, Borealis Festival, and Ultima. Her recent work includes chamber music and installation, and is characterized by the use of manipulated field recordings and other sound media together with acoustic instruments. She is also interested in the interplay between the audio and visual as evidenced by her works incorporating camera obscura, and film.
http://joannabailie.com/
Julia Barreiro ist eine argentinisch-italienische Diplompianistin und Absolventin der Musik- und Kulturwissenschaften. Aktuell studiert sie im Master Musikwissenschaft an der Humboldt-Universität zu Berlin, wo sich die Forschungsgruppe zur Transformation der Echtzeitmusik-Szene zusammengefunden hat. Neben dem Studium und ihrer pianistischen Aktivität konnte sie in diversen Institutionen und Projekten kulturschaffend tätig sein, u.a. als Autorin für die italienische Musikzeitschrift Amadeus, beim Rundfunkchor Berlin, beim Festival Young Euro Classic und Bundeswettbewerb Gesang, als Jugend-Jurorin bei Jugend musiziert und als Regionalmanagerin des Festivals Beethoven bei uns. Zur Zeit arbeitet sie in der Themenagentur music@cetera und im Forschungsprojekt MusCoDA – Musical Communities in the (Post)Digital Age (Fachhochschule Clara Hoffbauer Potsdam, Universität Erfurt). Ihre Forschungsinteressen liegen hauptsächlich auf Fragen der transkulturellen Musikwissenschaft und -pädagogik.
Julia Barreiro is an Argentinian-Italian pianist and BA-graduate in Musicology and Cultural Studies. She is currently studying for a Master's degree in Musicology at the Humboldt-University of Berlin, where the research group on the transformation of the Echtzeitmusik-scene has come together. In addition to her studies and her pianistic activities, she has collaborated in various cultural institutions and projects, including the Italian music magazine Amadeus, the Rundfunkchor Berlin, the festival Young Euro Classic and Bundeswettbewerb Gesang, as a youth juror for Jugend musiziert and as a regional manager for the festival Beethoven bei uns. Julia is currently working in the theme-concert-agency music@cetera and in the joint research project MusCoDA – Musical Communities in the (Post)Digital Age (University of Applied Sciences Clara Hoffbauer Potsdam, University of Erfurt). Her research interests are mainly on issues of transcultural musicology and -pedagogy.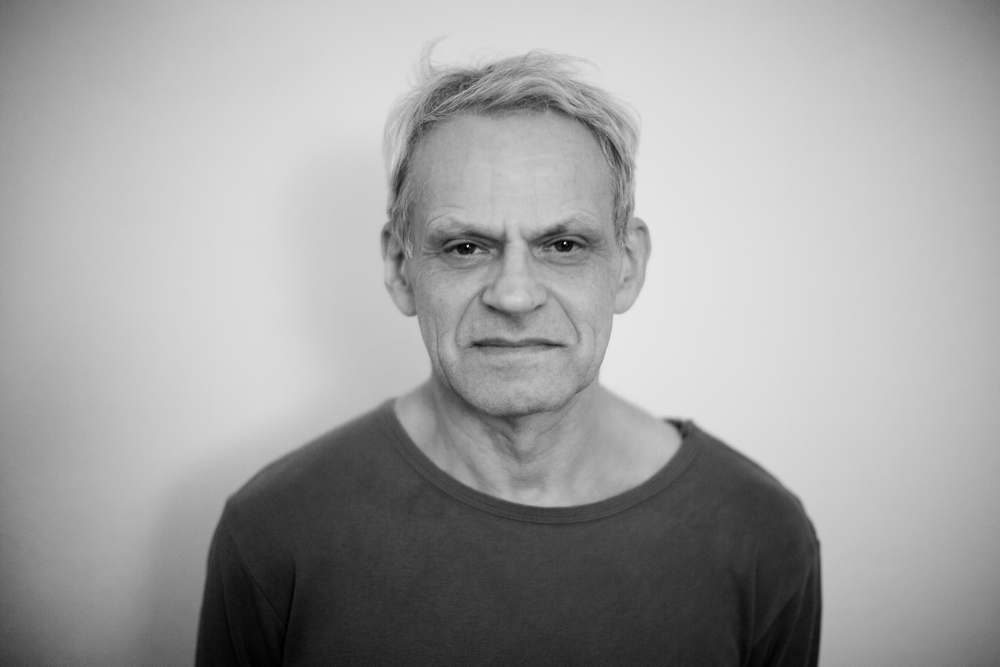 Frank Bretschneider ist Musiker, Komponist, Videokünstler und lebt in Berlin. Sein Werk zeichnet sich durch präzise Klangplatzierung, komplexe, ineinander verwobene Rhythmusstrukturen und einen minimalen, fließenden Ansatz aus. Bretschneiders feinsinnige und detailreiche Musik findet ihren Widerhall in seinen Videos: perfekt übersetzte Umsetzungen der in der Musik gefundenen Qualitäten in visuelle Phänomene. Nach der Gründung seines Kassettenlabels klangFarBe gründete Bretschneider 1986 die AG Geige, eine erfolgreiche und einflussreiche ostdeutsche Underground-Band. Obwohl vor dem Fall der Mauer auf den Osten beschränkt, wurden sie nach 1989 zu Auftritten in ganz Deutschland und international eingeladen und veröffentlichten drei Alben, bevor sie sich 1993 trennten. 1995 gründeten Bretschneider und sein AG Geige-Kollege Olaf Bender das Plattenlabel Rastermusic, das schließlich 1999 mit Carsten Nicolais noton zu raster-noton fusionierte.
Frank Bretschneider is a musician, composer and video artist in Berlin. His work is known for precise sound placement, complex, interwoven rhythm structures and its minimal, flowing approach. Bretschneider's subtle and detailed music is echoed by his visuals: perfect translated realizations of the qualities found in music within visual phenomena. In 1986, after establishing his cassette label klangFarBe, Bretschneider founded AG Geige, an influential East German underground band. In 1996, Bretschneider co-founded the Rastermusic record label (later raster-noton / raster media). He is releasing his music and performing at music/media festivals worldwide.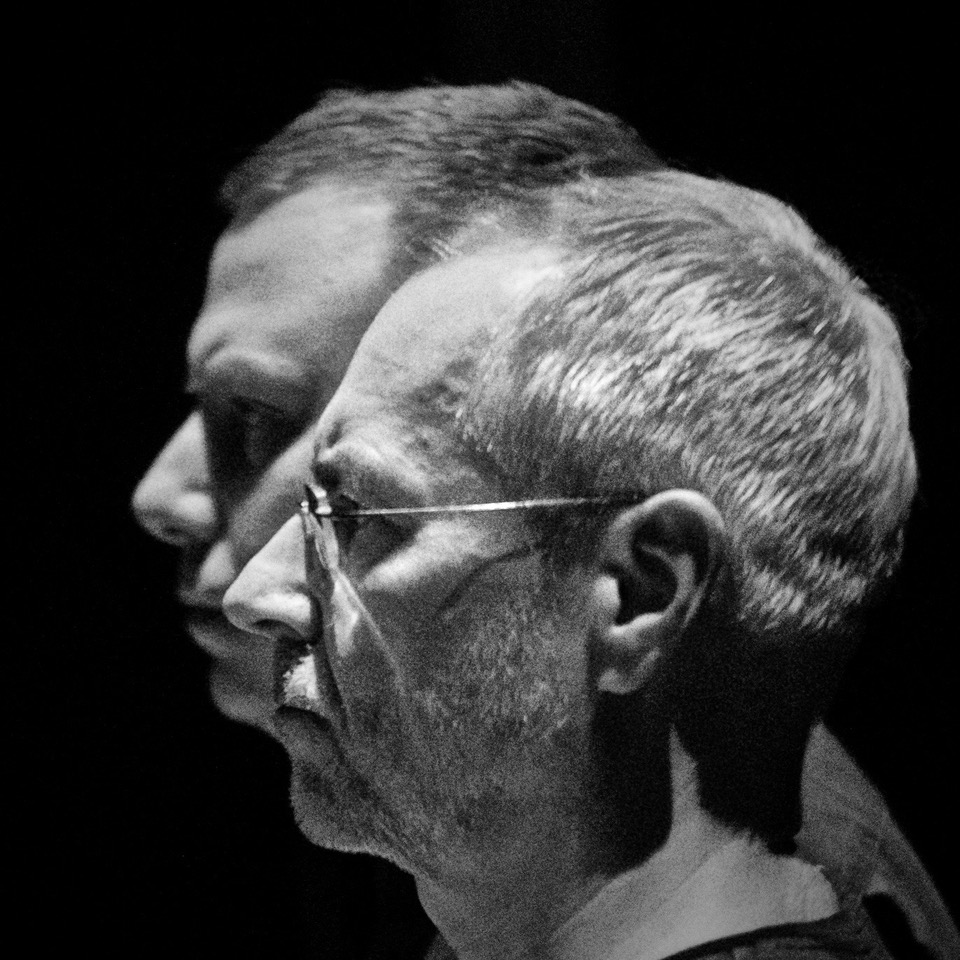 Für Gerhard Eckel ist Klang ein Mittel zur Erkundung verschiedener Weisen der Welterzeugung. Ziel seiner Arbeiten ist die Verschränkung ästhetischer und epistemischer Aspekte der Klangkunst. Ästhetische Erfahrung wird dabei als Hybrid aus Handlung, Wahrnehmung und Reflexion verstanden. Seine Arbeiten sind Resultate von Forschungsprozessen, die sich der Praktiken der Komposition, Choreographie und Installationskunst, sowie des Interaktionsdesigns und Instrumentenbaus bedienen. Gerhard Eckel ist Professor für Computermusik und Multimedia an der Universität für Musik und darstellende Kunst Graz. Neben seiner künstlerischen Praxis und der Lehre leitet er transdisziplinäre Forschungsprojekte und betreut wissenschaftliche und künstlerische Doktorate.
http://iem.at/~eckel/


Ludvig Elblaus (utrumque)
ist Künstler und Forscher und arbeitet hauptsächlich mit computergestützten Medien, um akustische und elektronische Musik, Klangkunst, audiovisuelle Installationen, Museumsausstellungen sowie Beiträge zu gemeinschaftlichen größeren Werken wie Opern-, Theater- und Tanzaufführungen zu schaffen. In seiner künstlerischen Praxis untersucht er generative komplexe Systeme, Emergenz, endlose Variation und stochastische Prozesse. Materialität und Handwerk sind ebenfalls zentral für seine Arbeit, ebenso wie erfahrungsbezogene Aspekte sehr langsamer und langwieriger zeitlicher Strukturen und tiefes Zuhören. Er promovierte in der Gruppe Klang- und Musikinformatik in der Abteilung für Medientechnologie und Interaktionsdesign an der KTH Royal Institute of Technology Stockholm. http://ludvigelblaus.com/
For Gerhard Eckel, sound is a means for exploring different ways of world making. The aim of his works is the entanglement of aesthetic and epistemic aspects of sound art. Aesthetic experience is understood as a hybrid of action, perception and reflection. His works are the results of research processes that make use of the practices of composition, choreography and installation art, as well as interaction and instrument design. Gerhard Eckel is professor for computer music and multimedia at the University of Music and Performing Arts Graz. In addition to his artistic practice and teaching, he leads transdisciplinary research projects and supervises scientific and artistic doctorates.
http://iem.at/~eckel/
Ludvig Elblaus (utrumque)
is an artist and researcher working primarily with computational materials to create acoustic and electronic music, sound art, audio-visual installations, museum exhibits as well as contributions to collaborative larger works in several traditions, e.g. opera, theatre, and dance. His current academic home is the NAVET Center for Art, Technology, and Design, at the KTH Royal Institute of Technology, where he also got his PhD in Sound and Music Computing in 2018. Other previous studies include electroacoustic studio techniques and composition, and musicology. His artistic practice explores generative complex systems, modelling as an artistic practice, the site-specific, emergence, and experiential aspects of very slow and drawn out temporal structures and deep listening. He received his doctorate in the Sound and Music Informatics Group in the Department of Media Technology and Interaction Design at the KTH Royal Institute of Technology Stockholm. http://ludvigelblaus.com/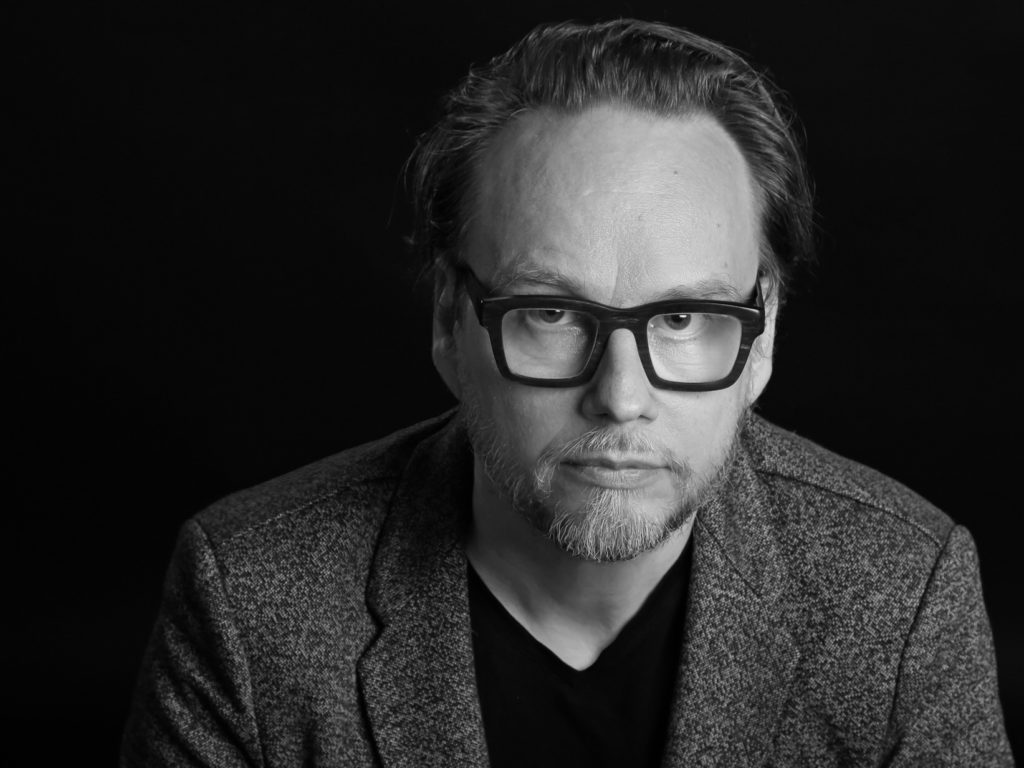 Matthias Haenisch ist Musikwissenschaftler mit disziplinärem Schwerpunkt in empirischer Musiksoziologie und -anthropologie, sowie Transkultureller Musikwissenschaft. Seine Forschungsthemen liegen im Übergangsbereich von Musical Performance Studies, Sound Studies, Material Culture Studies und Musikszeneforschung. Dabei liegt der Hauptfokus auf der ethnografischen Untersuchung der Soziomaterialität ästhetischer Praxis, sowie auf der Erforschung digitaler und postdigitaler Musikkulturen. Von 2011 bis 2017 war er Wissenschaftlicher Mitarbeiter am Lehrstuhl für Musikwissenschaft der Universität Postdam. Danach Lehrbeauftrager für Transkulturelle Musikwissenschaft an der Humboldt-Universität zu Berlin, sowie für Systematische und Transkulturelle Musikwissenschaft an der Fachhochschule Clara Hoffbauer Potsdam. Er ist Mitbegründer und Wissenschaftlicher Mitarbeiter der BMBF-geförderten Forschungsverbünde MuBiTec – Musikalische Bildung mit digitalen Mobiltechnologien (2018-2021), MusCoDA – Musical Communities in the (Post)Digital Age (2021-2024). Neben seiner Forschungs- und Lehrtätigkeit ist er seit 2015 Ko-Kurator der Labor Sonor-Festivalreihe.
Matthias Haenisch is a musicologist with a disciplinary focus on empirical music sociology and anthropology, as well as transcultural musicology. His research topics lie in the transitional area of musical performance studies, sound studies, material culture studies and music scene research. His primary focus is on the ethnographic investigation of the sociomateriality of aesthetic practice, as well as on the exploration of digital and post-digital music cultures. From 2011 to 2017, he was a research assistant at the Department of Musicology at Postdam University. Since then, he has been working as a lecturer for Transcultural Musicology at the Humboldt University in Berlin, as well as for Systematic and Transcultural Musicology at the University of Applied Sciences Clara Hoffbauer Potsdam. He is co-founder and research associate of the BMBF-funded research networks MuBiTec – Musical Education with Digital Mobile Technologies (2018-2021), MusCoDA – Musical Communities in the (Post)Digital Age (2021-2024). In addition to his research and teaching activities, he has been co-curator of the Labor Sonor festival series since 2015.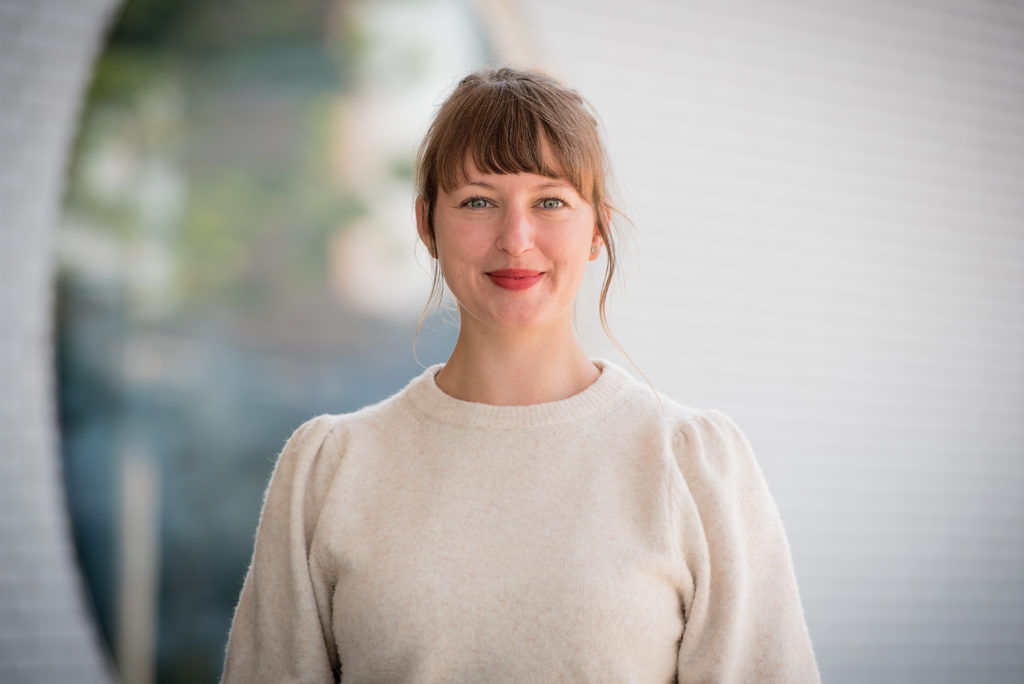 Katja Heldt ist Musikwissenschaftlerin, Autorin und Musikmanagerin und wohnt in Berlin und in Kopenhagen. Sie studierte Musikwissenschaft in Köln, Montréal und Berlin mit Fokus auf Transkulturalität und Dekolonialisierung in der Neuen Musik und promoviert seit 2020 an der Universität Lund in Schweden zu Pionierinnen der elektronischen Musik. Als Autorin schreibt sie für Musikmagazine wie Positionen, Neue Zeitschrift für Musik, Dissonance, Circuit – Musiques Contemporaines, Glissando und VAN. Sie arbeitet für die Darmstädter Ferienkurse für Neue Musik und als Projektkoordinatorin für die Forschungsprojekte "DEFRAGMENTATION – Curating Contemporary Music" und "Donaueschingen Global" zum 100 jährigen Jubiläum der Donaueschinger Musiktage.
Katja Heldt works as a musicologist, author and music manager and lives in Berlin and Copenhagen. She studied musicology in Cologne, Montréal and Berlin with a focus on transculturality and decolonization in new music. In 2020 she started a PhD at Lund University in Sweden on female pioneers of electronic music since 2020. As an author, she writes for music magazines such as Positionen, Neue Zeitschrift für Musik, Dissonance, Circuit – Musiques Contemporaines, Glissando and VAN. She works for the Darmstadt Summer Course for New Music and as a project manager for the research projects "DEFRAGMENTATION – Curating Contemporary Music" and "Donaueschingen Global" as part of the 100th anniversary of the Donaueschinger Musiktage.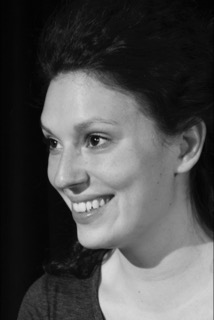 Enya Hutter wuchs in Rheinland-Pfalz auf. Schon früh kam sie in Berührung mit Musik, bildender Kunst und Theater. Im Jahr 2010 zog sie nach Berlin und versuchte hier ihre Leidenschaften zu kombinieren. Während eines Praktikums im Theater RambaZamba lernte sie den Autor und Regisseur Kay Langstengel kennen. Gemeinsam entwickelte das Duo Theaterstücke, für die Enya Hutter die Musik komponierte und als Bühnenmusikerin tätig war. Es folgten musikalische Workshops auf Theaterfestivals und Kompositionsaufträge für Filmproduktionen oder einmalige Events. Von 2016 bis 2020 studierte sie Musikwissenschaft im Bachelor an der Humboldt-Universität zu Berlin und befindet sich derzeit im Masterstudium Musikwissenschaft. Neben ihrem Studium ist sie weiterhin als Komponistin wie auch im Bereich Musikjournalismus tätig. Enya Hutter ist Teil einer Forschungsgruppe, welche sich im Zuge eines Masterseminars zur Erforschung der Auswirkungen der Covid-19-Pandemie auf die Echtzeitmusikszene gründete.
Enya Hutter grew up in Rheinland-Pfalz. Early in her childhood, she came into contact with music, art and theatre. In 2010 she moved to Berlin where she wanted to combine her passions. During an internship in Theater RambaZamba she met the writer and director Kay Langstengel. Together they produced plays for theatre, for which Enya Hutter composed the music and played it on the stage. It followed musical workshops on theatre festivals and compositions for single events. From 2016 to 2020 she completed her Bachelor degree in Musicology at Humboldt-Universität zu Berlin, at the present she is in her master studies in Musicology. Besides her studies she still works as a composer and in the field of music-journalism. Enya Hutter is part of a research group, which was founded in the course of a master course for the researcher of the effects of the Covid 19 pandemic of the Echtzeitmusikszene.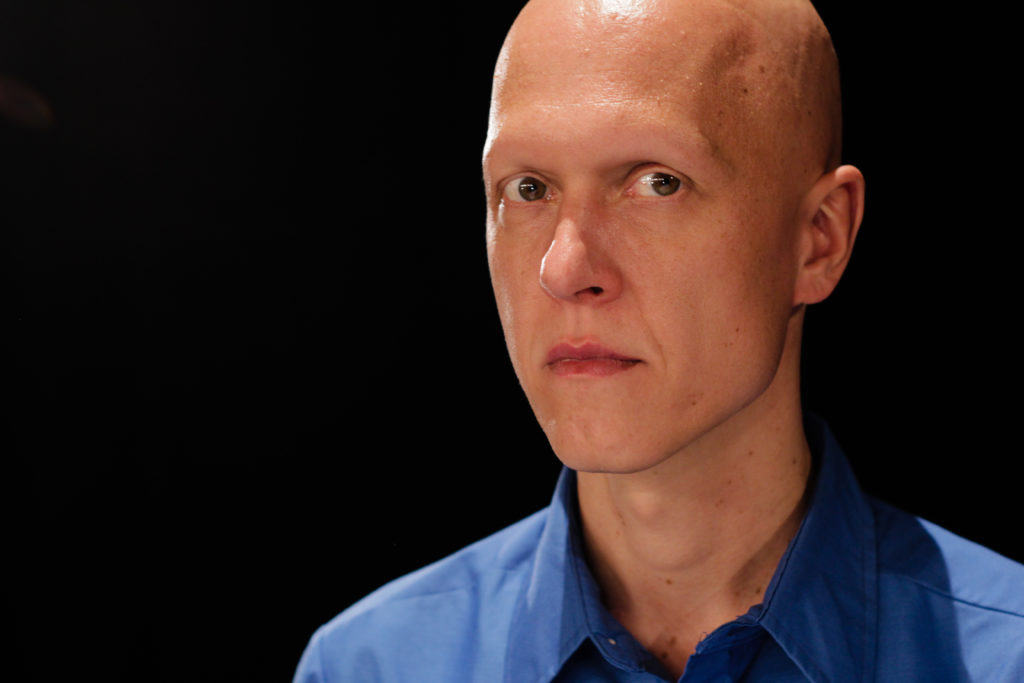 Christian Kesten ist Komponist, Regisseur, Klang- und Intermedia-Künstler, Vokalist und Performer. Sein künstlerisches Interesse gilt dem "Dazwischen", den Zwischenräumen zwischen Musik und Aktion, Musik und Sprache, zwischen Musik und Skulptur. Seine Arbeiten erforschen die Durchdringung von Klang und Stille, Klang und Raum, mit einem Fokus auf die physische Aktivität der Klangerzeugung und die Materialität des Klanges selbst.
Er erhielt Kompositionsaufträge von Ensembles wie Marinate Fish Impro Committee Beijing, AuditivVokal Dresden, Chorakademie Dortmund, Object Collection New York, Rue du Nord Lausanne, WeSpoke London, dem Solistenensemble Kaleidoskop Berlin u.a., und realisierte abendfüllende Werke in Bühnenräumen wie Radialsystem V Berlin, Schauspielhaus Wuppertal, Théâtre 2.21 Lausanne, Witte de With Center for Contemporary Arts auf Festivals wie MIKROTON Bern, Ontological Experimental Series New York, Operadagen Rotterdam. Daneben entwickelte er ortsspezifische Arbeiten für Bahnhöfe, Kellerräume oder die drei Fahrstühle des Museums Moderner Kunst Wien. Seine Solo-Performances für Stimme, Körper, Objekte, Video-/Audio-Fieldrecordings zeigte er in Europa, Nordamerika und Japan.
Kesten erhielt 2015 und 2018 Arbeitsstipendien des Berliner Senats, 2016 das Civitella Ranieri Music Fellowship und viele weitere Förderungen. http://christiankesten.de
Christian Kesten is a composer, director, sound and intermedia artist, vocalist and performer. His artistic interest lies in the "in-between", the transitory, the spaces between music and action, music and language, music and sculpture. His work explores the interpenetration of sound and silence, of sound and space, with a focus on the physical activity of creating the sound, and the physicality of the sound itself.
Kesten received commissions by ensembles like Marinate Fish Impro Committee Beijing, AuditivVokal Dresden, Chorakademie Dortmund, Object Collection New York, Rue du Nord Lausanne, WeSpoke London, dem Solistenensemble Kaleidoskop Berlin a.o. He realised full-evening's pieces in spaces like Radialsystem V Berlin, Schauspielhaus Wuppertal, Théâtre 2.21 Lausanne, Witte de With Center for Contemporary Arts at festivals like MIKROTON Berne, Ontological Experimental Series New York, Operadagen Rotterdam. He also created site-specific works for train stations, basements, and the three elevators of Museum for Modern Art MUMOK Vienna. Kesten delivered solo performances for voice, body, objects, video/audio field recordings in Europe, North America, and Japan.
He received awards and grants by the Berlin Cultural Senate, Ernst-von-Siemens-Musikstiftung, International Society of New Music, Civitella Ranieri Foundation, Villa Aurora Los Angeles, a.o.
http://christiankesten.de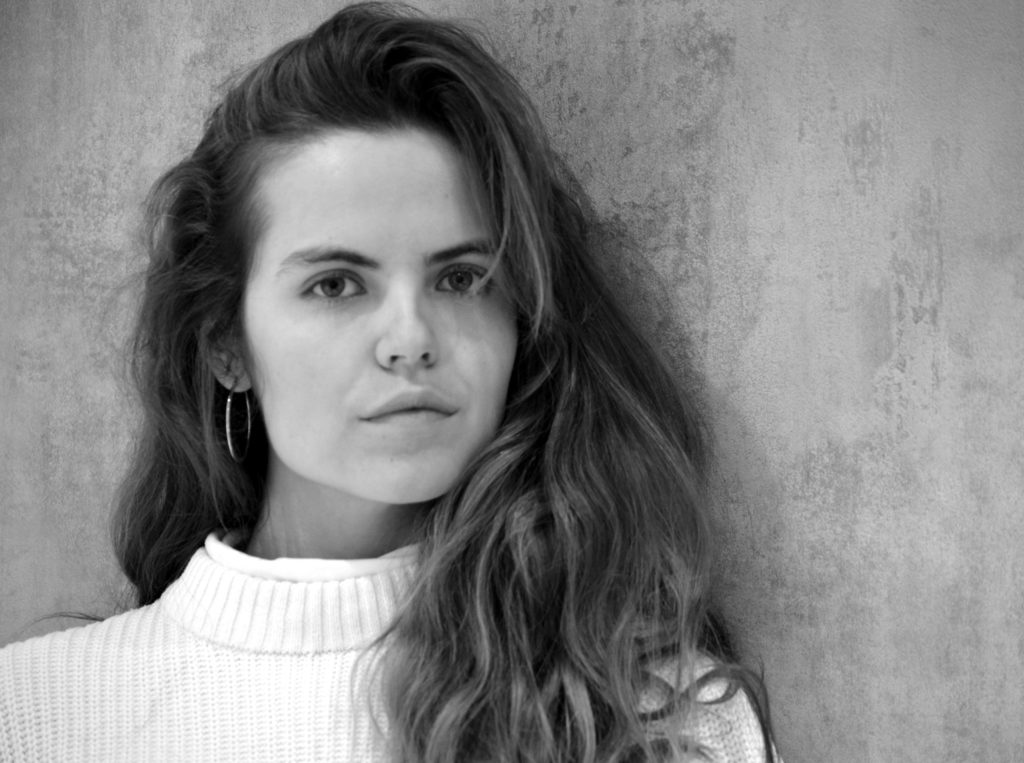 Lena Kleist ist Master-Studentin der Musikwissenschaft an der Humboldt-Universität zu Berlin und spielt seit über 15 Jahren Querflöte. Neben dem eigenen Musizieren wurde durch ihr Studium die wissenschaftliche Beschäftigung mit der Musik angeregt. In ihrer Bachelorarbeit befasste sie sich mit dem Zusammenspiel von Musiktherapie, Alzheimer-Demenz und der Identität der betroffenen Menschen. Ihren ersten (Forschungs-)Kontakt zur Echtzeitmusikszene hatte sie im Wintersemester 20/21 und forscht seitdem gemeinsam mit anderen Studierenden und Matthias Haenisch außeruniversitär zu den Veränderungen, denen die Szene durch die Corona-Pandemie unterliegt.
Lena Kleist is a Master's student of musicology at the Humboldt-University of Berlin and has been playing the flute for over 15 years now. Besides being a hobby-musician, her studies at the university induced her to deal with music from a scientific point of view as well. In her Bachelor thesis she investigated the interplay between music therapy, Alzheimer's disease and the identity of the affected people. In winter semester 20/21 she had her first contact to the Echtzeitmusikszene and since then she is researching about the impact of the Covid-19 pandemic on this scene together with Matthias Haenisch and fellow students.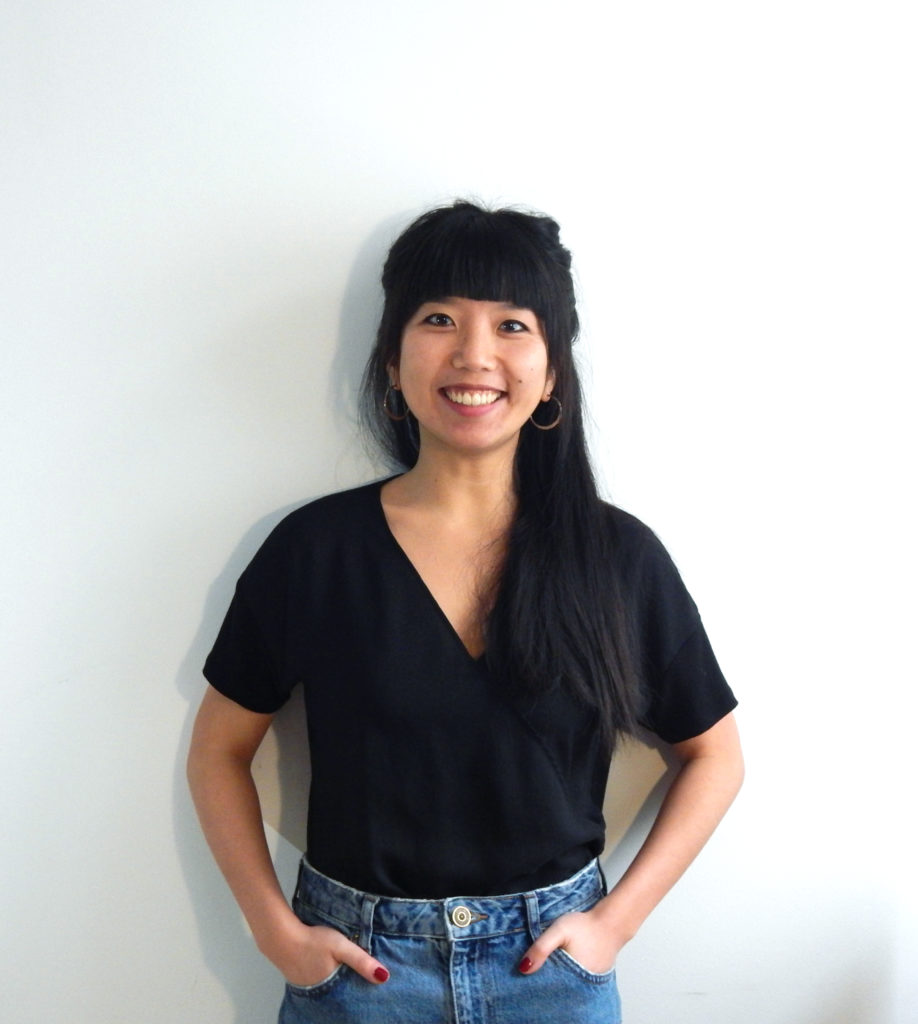 Mai Le ist Studentin des Masterstudienganges Musikwissenschaft an der Humboldt-Universität zu Berlin. Im Jahr 2017 absolvierte sie ihr Bachelorstudium der Musikwissenschaft und Medienwissenschaft, ebenfalls an der Humboldt-Universität zu Berlin. Ihre Bachelorarbeit schrieb sie zum Thema "Das Phänomen Hatsune Miku. Zur Neukonzeptualisierung von 'live' im Kontext von 'Hologramm'-Konzerten". Ihre Forschungsinteresseren liegen in den Bereichen Popular Music Studies und Performance Studies. Darüber hinaus arbeitet Mai Le für das silent green Kulturquartier in Berlin-Wedding in den Bereichen Venue Management und Öffentlichkeitsarbeit. Zurzeit führt sie im Rahmen ihrer Masterarbeit eine Grounded-Theory-Studie zum Thema "Transformationen der Musikfestivalpraxis unter Corona-Bedingungen" durch.
Mai Le studies musicology for a Master's degree at Humboldt-Universität zu Berlin. In 2017, she completed her Bachelor's degree in musicology and media studies, also at Humboldt-Universität zu Berlin. Her bachelor's thesis was on "The Phenomenon Hatsune Miku. The new concept of 'live' in the context of 'hologram' concerts". Her research interests include popular music studies and performance studies. Moreover, Mai Le works for the silent green Kulturquartier in Berlin-Wedding, particularly in venue management and public relations. She is currently conducting a grounded theory study on 'Transformations of music festival practice under corona conditions' as part of her master's thesis.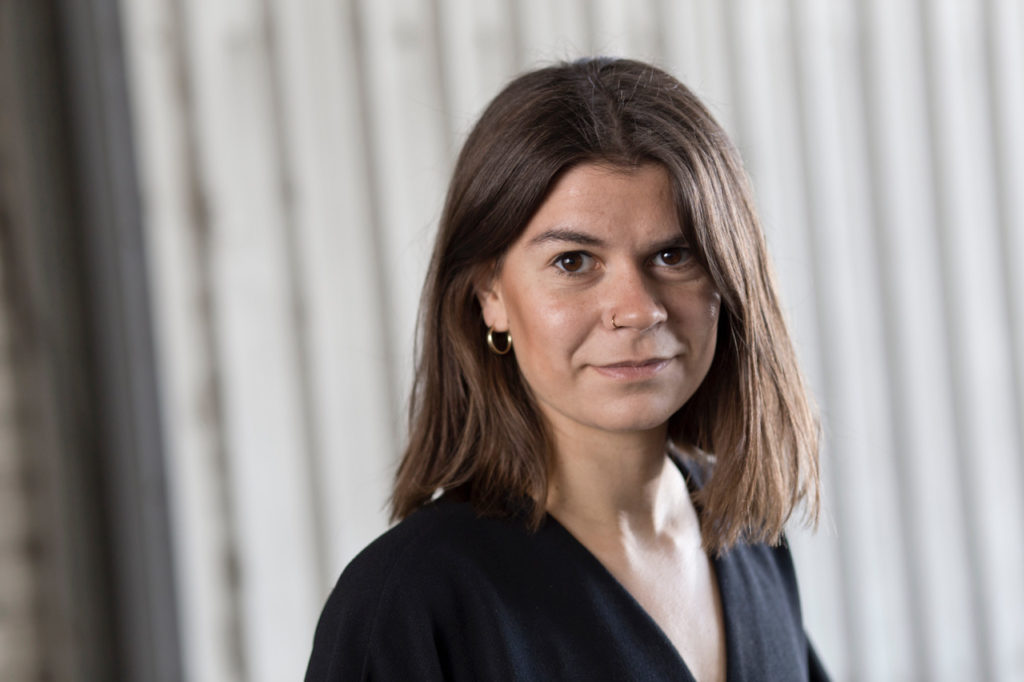 Berit Levita ist eine in Berlin lebende Musikwissenschaftlerin. Aktuell beendet sie ihr Masterstudium an der Humboldt-Universität zu Berlin, wo sie zuvor ebenfalls ihren Bachelor in Musik- und Medienwissenschaft absolviert hat. Ihre Forschungsinteressen liegen vor allem im Bereich der Popular Music Studies mit einem Fokus auf elektronische und experimentelle Musik. Parallel dazu arbeitet sie seit 2018 in verschiedenen Jobs im Bereich Musik und Kultur in Berlin. Sie war unter anderem als Music, Web & Agenda Editor bei dem Radiosender für elektronische Musik BLN.FM tätig, wirkte in der Produktion des CTM Festival 2020 mit und arbeitet aktuell für das Musikwirtschaftnetzwerk Berlin Music Commission in den Bereichen Kommunikation und Event.
Berit Levita is a musicologist based in Berlin. She is currently finishing her master studies at Humbolt-University of Berlin, where she also completed her Bachelors in Musicology and Media Studies. Her research interests are primarily in the area of Popular Music Studies with a focus on electronic and experimental music. Besides that, she has been working in different areas of Berlin's creative industries since 2017: as a music, web and agenda editor for the electronic music radio station BLN.FM, as part of the production team for CTM Festival 2020 and currently for the music business network Berlin Music Commission in the areas of communication and event.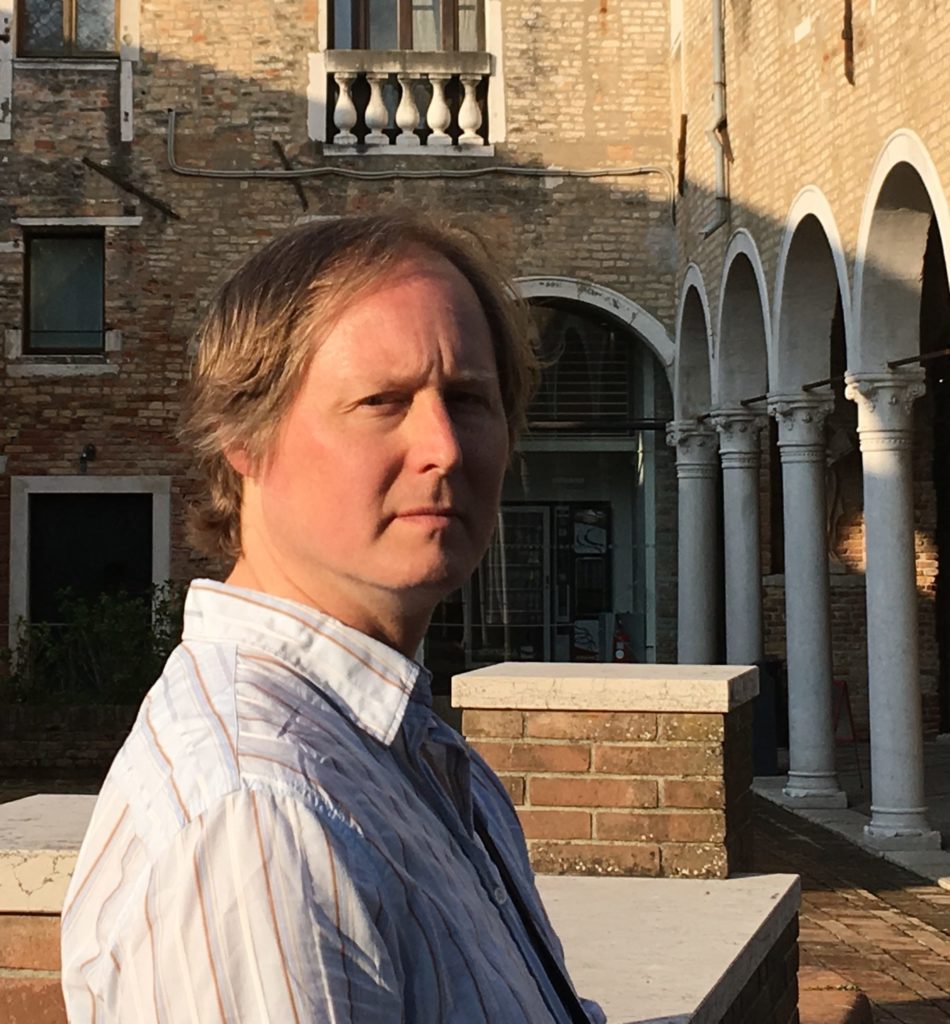 Mathias Maschat lebt als Musikwissenschaftler, Konzertorganisator und Musiker in Berlin. Er studierte Kulturwissenschaften und ästhetische Praxis mit Hauptfach Musik in Hildesheim. Seit 2010 ist er Kurator der 2016 im Rahmen des APPLAUS-Preises der Initiative Musik als "Veranstaltungsreihe des Jahres" ausgezeichneten Reihe "biegungen im ausland". Seit 2018 gehört er zum Team des "exploratorium berlin". Dort arbeitet er organisatorisch und redaktionell für das Konzertprogramm; außerdem leitet er seit 2020 den Arbeitsbereich für Theorie und Forschung "Denkraum Improvisation" sowie die dazugehörige "Fachbibliothek Improvisation". Gäste in seinen Gesprächsreihen waren bislang Burkhard Beins, Silvana Figueroa-Dreher, Fred Frith, Mazen Kerbaj, Magda Mayas, Andrea Neumann, Bob Ostertag, Adam Pultz Melbye, Ignaz Schick, Ursel Schlicht und Richard Scott. Er veröffentlichte bei kunsttexte.de, Olms, Routledge und Transcript sowie in den Zeitschriften improfil und Positionen.
https://exploratorium-berlin.de/theorie-und-forschung/
https://ausland-berlin.de/biegungen-im-ausland
Mathias Maschat lives as a musicologist, concert organizer and musician in Berlin. He studied cultural studies and aesthetic practice, majoring in music in Hildesheim. Since 2010 he has been the curator of the 'biegungen im ausland' series, which was nominated 'Event Series of the Year' as part of the 2016 APPLAUS Prize of Initiative Musik. Since 2018 he has been belonging to the 'exploratorium berlin' team. There he works as organizer and editor for the concert program; In addition, since 2020 he has headed the department for theory and research 'Denkraum Improvisation' and the associated 'Specialized Library Improvisation'. Guests in his conversation series have so far been Burkhard Beins, Silvana Figueroa-Dreher, Fred Frith, Mazen Kerbaj, Magda Mayas, Andrea Neumann, Bob Ostertag, Adam Pultz Melbye, Ignaz Schick, Ursel Schlicht and Richard Scott. He published at kunsttexte.de, Olms, Routledge and Transcript as well as in the magazines improfil and Positionen.
https://exploratorium-berlin.de/theorie-und-forschung/
https://ausland-berlin.de/biegungen-im-ausland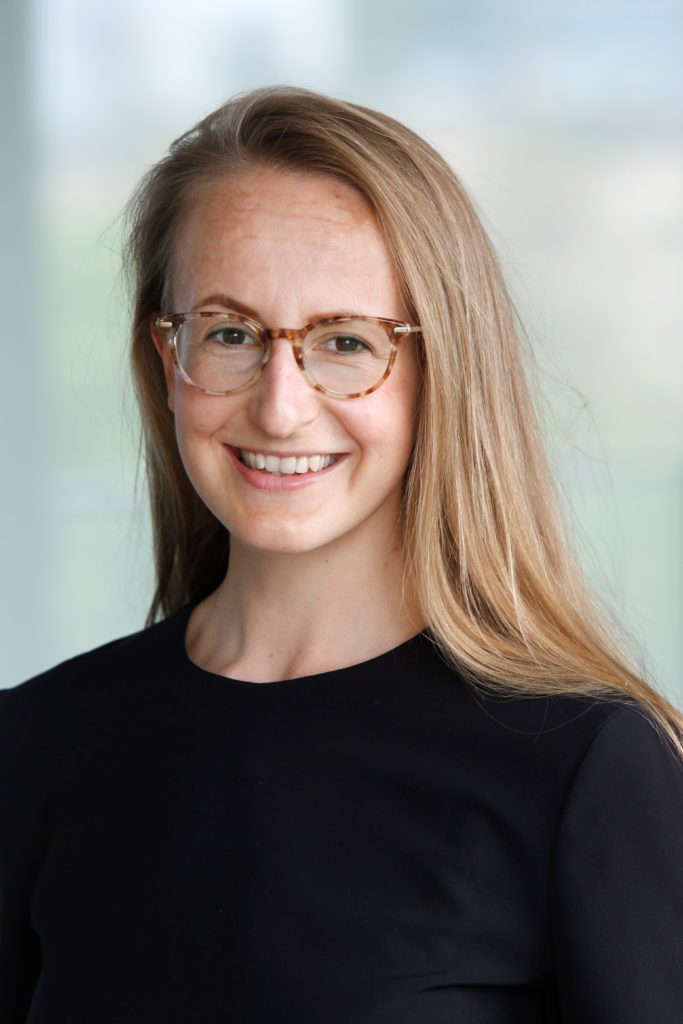 Sarah Mauksch hat in Bayreuth und Ferrara (Italien) Theaterwissenschaft unter besonderer Berücksichtigung des Musiktheaters, Musikwissenschaft und Neuere deutsche Literaturwissenschaft studiert. Nach ihrer Tätigkeit im Editionsprojekt OPERA – Spektrum des europäischen Musiktheaters in Einzeleditionen war sie zwischen 2012 und 2021 als wissenschaftliche Mitarbeiterin am Institut für Musikwissenschaft der Goethe-Universität Frankfurt am Main beschäftigt. Neben der Koordination des Masterstudiengangs des Instituts führte sie in Kooperation mit der Hochschule für Musik und Darstellende Kunst Frankfurt am Main das Lehrprojekt "Interpretation/Performance im Dialog von Wissenschaft und Musikpraxis", indem innovative Lehrkonzepte entwickelt und erprobt wurden, um vermehrt Musikpraxis in musikwissenschaftliche Lehre zu integrieren. Diese Initiative war 2018 für den Hessischen Hochschulpreis für Exzellenz in der Lehre nominiert.
2018 wurde sie mit einer Dissertation zu zeitgenössischen klangkünstlerischen Arbeiten und dem Musiktheater der Gegenwart im Promotionsstudiengang Musik und Performance am Forschungsinstitut für Musiktheater der Universität Bayreuth promoviert. Die Arbeit wurde 2020 in der Reihe Thurnauer Schriften zum Musiktheater publiziert. Zu ihren Forschungsschwerpunkten gehören die Musik des 20./21. Jahrhunderts, zeitgenössische Musiktheaterformen, Klangkunst sowie Musik und musiktheatrale Kunstformen an interdisziplinären Schnittstellen.
Sarah Mauksch obtained her Master's degree in Music Theatre Studies, Musicology and German Literature at the University of Bayreuth.
After her employment in the editions project OPERA – Spectrum of European Music Theatre in Individual Editions she was a research associate at the Department of Musicology at Goethe University Frankfurt am Main between 2012 and 2021. Beside the coordination of the Master's programme of the Department of Musicology, she managed the teaching project 'Interpretation/Performance in Dialogue of Musicology and Music Practice' in cooperation with Frankfurt University of Music and Performing Arts (HfMDK). The main goal of this initiative was to develop and to test innovative teaching formats to increase music practice in musicological teaching. The project was nominated for the Hessian University Award for Excellence in Teaching in 2018.
Also in 2018, she received her doctorate with a dissertation about contemporary sound art and music theatre in the doctoral programme Music and Performance at the Research Institute for Music Theatre Studies (fimt) in Thurnau at the University of Bayreuth. Her main research involves music of the 20th and 21st century, contemporary music theatre, sound art and theatric musical forms on interdisciplinary points of intersection.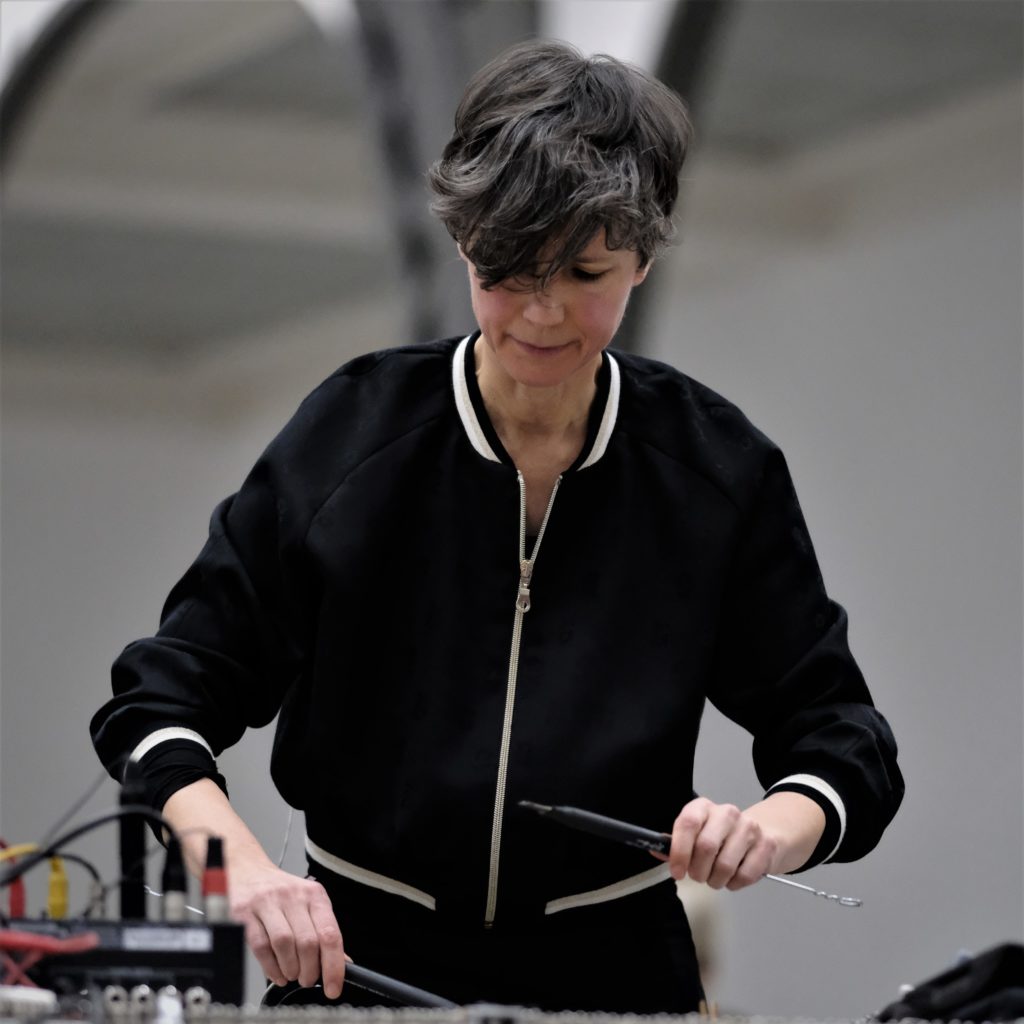 Andrea Neumann *1968 Freiburg/Brsg
studierte von 1988–1993 klassisches Klavier an der Hochschule der Künste Berlin. Lebt und arbeitet als Musikerin und Komponistin in den Bereichen Neuer und Experimenteller Musik in Berlin. Sie ist Teil des Kollektivs LABOR SONOR, das seit 2000 eine Konzertreihe und seit 2015 Festivals in Berlin kuratiert. Seit 2020 unterrichtet sie Improvisation an der FHNW Musikhochschule in Basel.
Seit 1996 Entwicklung und Spiel eines eigenen Instrumentariums, dem Innenklavier – ein saitenbespannter,
mittels Präparationen bespielter und mithilfe von Mischpult und diversen Pick-ups verstärkter Alurahmen.
Als Composer-Performer ist und war Neumann solistisch und in verschiedenen Ensembles maßgeblich an der Entwicklung der Berliner Echtzeitmusik beteiligt. Ihre aktuellen Formationen N.E.W. (Sabine Ercklentz, Ute Wassermann) und Contagious (Mieko Suzuki, Sabine Ercklentz) bewegen sich in einem Spannungsfeld von elektronischer Musik, Improvisation, Komposition, Performance und Klangkunst.
Andrea Neumann *1968 Freiburg/Brsg
studied classical piano at the Berlin University of the Arts from 1988–1993. Lives and works as a musician and composer in the fields of new music and experimental music in Berlin. She is part of the collective LABOR SONOR, which has curated a concert series since 2000 and festivals in Berlin since 2015.
Since 2020 she has been teaching improvisation at FHNW Musikhochschule at Basel.
Since 1996 she has been developing and playing her own instrument, the inner piano – an aluminium frame strung with strings, played by means of preparations and reinforced with the help of a mixing console and various pick-ups.
She has been instrumental in the development of Berlin's 'echtzeitmusik'. With her current formations N.E.W. (Sabine Ercklentz, Ute Wassermann) and contagious (Mieko Suzuki, Sabine Ercklentz) she navigates in the fields of electronic music, improvisation, composition, performance and sound art .
Im Sommersemester 2020/21 setzte sich eine Gruppe Studierender des Masters Audiokommunikation der Technischen Universität Berlin und der Dozentin Julia H. Schröder mit künstlerischen Klanginstallationen aus musikwissenschaftlicher Perspektive auseinander. Teil des Seminars war die begleitende Beobachtung der installativen Arbeiten des Festivals, insbesondere der von Sabine Ercklentz.
During the summer term 2020/21 a group of students of the master Audiocommunication at Technical University Berlin and docent Dr Julia H. Schröder studied sound installation art from a musicological perspective. Part of the seminar was the observation of the installations at the festival, especially the work by Sabine Ercklentz.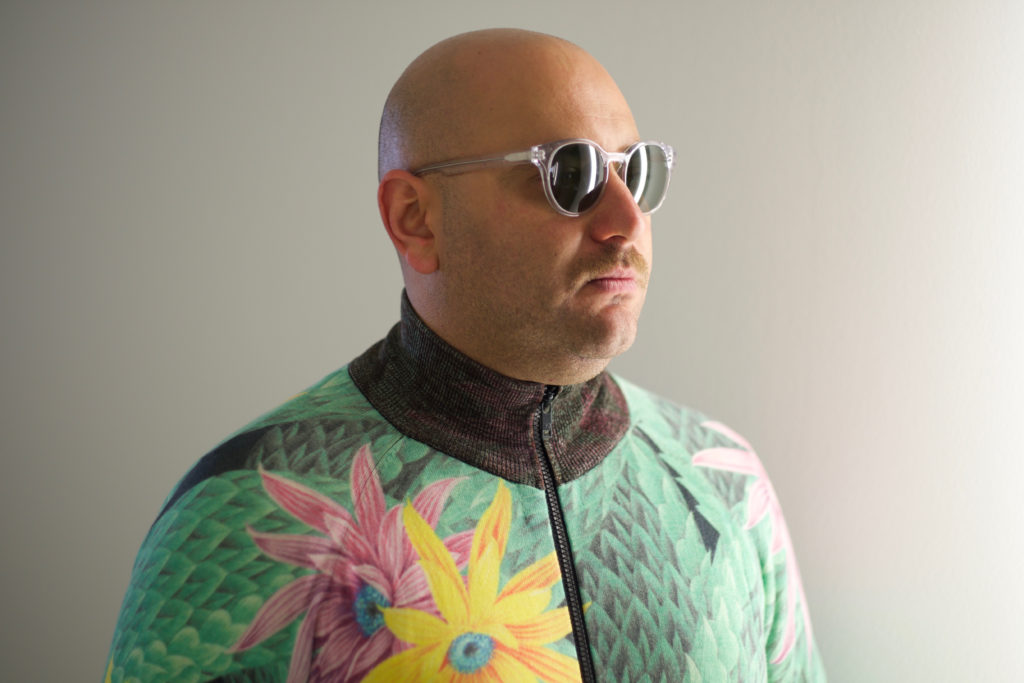 Raed Yassin (*1979, Beirut) ist Künstler und Musiker. Er machte 2003 seinen Abschluss an der Theaterfakultät des Kunstinstituts in Beirut; seitdem entwickelt er seine konzeptionelle Praxis in vielen Medien, darunter Video, Klangkunst, Photographie, Text, Skulptur und Performance. Yassins Arbeiten entspringen häufig einer Untersuchung seiner persönlichen Narrative und ihrer Verortung innerhalb einer kollektiven Geschichte, wobei er Aspekte von Konsumkultur und Massenproduktion als Perspektive wählt. Er war Artist-in-Residence bei De Ateliers in Amsterdam (2008-2010), der Delfina Foundation in London (2010 & 2014) und der Akademie der Künste der Welt in Köln (2015) und erhielt 2012 den Abraaj Group Art Prize. Als Musiker ist er einer der Organisatoren des Irtijal Festivals für Experimentelle Musik in Beirut und hat etliche Solo-Alben veröffentlicht. Ferner ist er Mitglied von Ensembles wie dem "A" Trio und PRAED. 2009 gründete er das unabhängige Musiklabel Annihaya. Raed lebt gegenwärtig in Berlin und Beirut.
Raed Yassin (born 1979, Beirut) is an artist and musician. He graduated from the theater department at the Insitute of Fine Arts in Beirut in 2003, and since then has developed his conceptual practice through multiple mediums such as video, sound, photography, text, sculpture and performance. Yassin's work often originates from an examination of his personal narratives and their position within a collective history, through the lens of consumer culture and mass production. He was a resident artist at De Ateliers, Amsterdam (2008-2010), the Delfina Foundation, London (2010 & 2014), Akademie der Künste der Welt, Cologne (2015), and is a recipient of the Abraaj Group Art Prize (2012). As a musician, he is one of the organizers of the Irtijal Festival for Experimental Music (Beirut), and has released several solo music albums, as well as part of groups such as "A" Trio and PRAED. In 2009, he founded his independent music label Annihaya. Raed currently lives between Berlin and Beirut.