Sonntag | Sunday 02.12. | 20:00
Meta Music no. 2
Yan Jun composing for/with Takako Suzuki
Meta Music no. 2
Für diese Choreographie habe ich eine Komposition geschrieben. Es handelt sich um eine Partitur, offen für andere Tänzer*innen, Performer*innen, Choreograph*innen oder irgendjemanden, der*die sie versteht und zur Aufführung bringen möchte. Es gibt ein paar Prinzipien wie zum Beispiel "Zeige keinen geschulten Körper" und keine "repräsentativen/expressiven Gesten". Es gibt ein paar Angaben bezüglich einer Struktur- und Bewegungsanleitung. Ein paar Sätze zum Verständnis sind Teil der Partitur und keine erklärenden Zusätze. Ich wiederhole sie hier: In diesem Stück verstehen wir Körper als den Ursprung von Musik. Es ist der Ort, an dem sich Sprache generiert. Die langsamen Bewegungen ermöglichen es dem Körper sich von sozialen Funktionen zu beurlauben. Das Schütteln befreit den Körper und gibt ihm ein bisschen Autonomie. Musik schüttelt sich mit sich selbst. Keine Entwicklung. Kein Subjekt. Was ist diese Sprache?
meta music no. 2
for this choreography i wrote a composition. i made a score open for other dancers, performers, choreographers or anybody who understands and wants to perform it. there are a few principles such as 'no representational/expressive gesture' and 'don't show a trained body'. there are a few indications according to the structure and movement guidance. there are also a few sentences on understanding, which are part of the score instead of a supplement of explanation. i quote them here: in this piece we understand body as the origin of music. it's the place where language is generating from. the slow motions give the body a chance to suspend from its social functions. the shaking releases the body and gives it a little autonomy state. music is shaking with itself. no development. no subject. what is this language?
Samstag | Saturday 1.12. | 18:30
Lecture by Yan Jun
Idiot dances better | Idiot tanzt besser
| Symposium Abstracts
Yan Jun, Musiker und Dichter, lebt in Peking. Unter der Verwendung von Feedback, Fieldrecordings, Stimme, Körperbewegung, Umgebung, Zwischenraum und Hintergrund arbeitet er an improvisierter Musik und experimenteller Musik. Er ist Mitglied von FEN und dem Tea Rockers Quintet, sowie Gründer des Guerilla-Labels Sub Jam. 2016-2017 war er in Berlin als Stipendiat des Berliner Künstlerprogramms des DAAD. "Ich wünschte, ich wäre ein Fieldrecording-Stück."
www.yanjun.org
Yan Jun, musician and poet, based in Beijing. By using feedback, field recording, voice, body movement, environment, interval and background, he works on improvised music and experimental music. He is member of FEN and Tea Rockers Quintet and founder of the guerilla label Sub Jam. During 2016-2017 he made daad residency in Berlin. 'i wish i was a piece of field recording'.
www.yanjun.org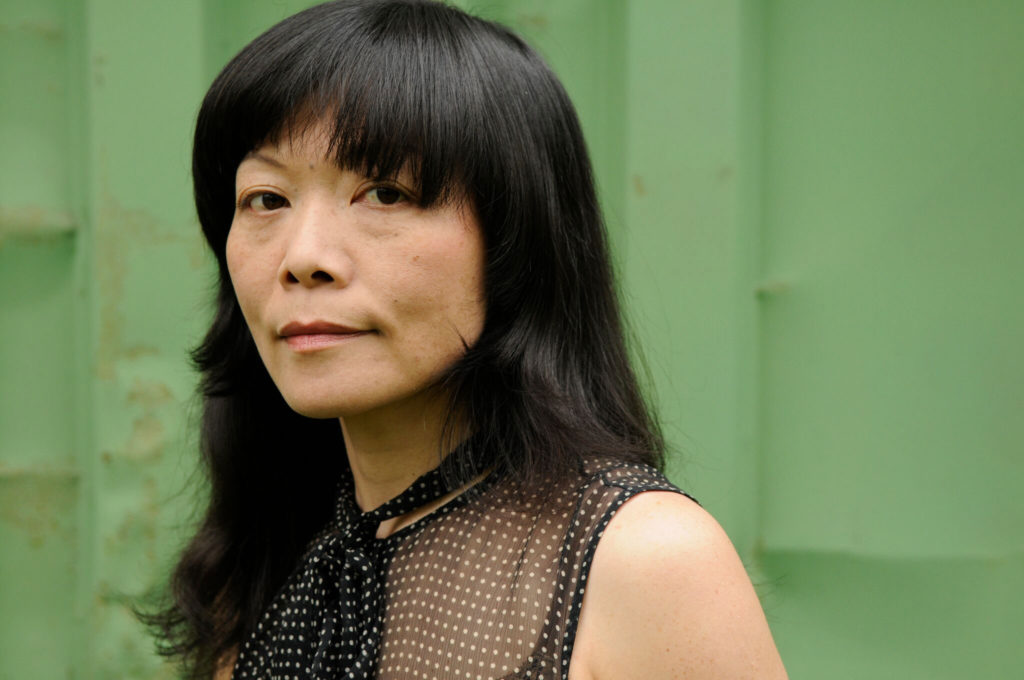 | | |
| --- | --- |
| Takako Suzuki begann ihre Tanzausbildung bei Anzu Furukawa in Tokio und an der HBK Braunschweig. Seit 1992 arbeitet sie kontinuierlich mit Sasha Waltz in Berlin. In ihren eigenen Arbeiten wählt Takako Suzuki multidisziplinäre Ansätze und arbeitet mit verschiedenen Musiker*innen u.a. Johnny Chang (Viola), Dietmar Diesner (Saxophon), Axel Dörner (‎Trompete), Joel Grip (Bass), Seijiro Murayama (Schlagzeug), Makiko Nishikaze (Klavier), Pär Thörn (Elektroakustisch/Autor). 2010 kreierte sie Collavocation im Europäischen Zentrum der Künste Hellerau durch Tanzplan Dresden. 2016 realisierte Suzuki das Stück TREADER für Robin Hayward (Tuba) beim Festival LABOR SONOR : MOVING MUSIC. Sie inszenierte und choreographierte More than one species mit traditionellen georgischen Tänzer*innen und Musiker*innen, eine Kollaboration mit Matthias Müller (Posaune) am Khidi Tbilisi Georgien und Theater Delphi Berlin. Als Schauspielerin wirkte sie 2018 beim Theaterprojekt Kluge Gefühle des Regisseurs Niels Bormann und der Autorin Maryam Zaree am HAU Berlin mit. | Takako Suzuki started her dance training with Anzu Furukawa in Tokyo and at the HBK Braunschweig. Since 1992 she has worked with Sasha Waltz in Berlin. In her own works, Takako Suzuki chooses multidisciplinary approaches and works with various musicians such as Johnny Chang (viola), Dietmar Diesner (saxophone), Axel Dörner (trumpet), Joel Grip (bass), Seijiro Murayama (percussion), Makiko Nishikaze (piano), Pär Thörn (electroacoustic/author). In 2010 she created her second production Collavocation at the European Center for the Arts Hellerau, through Tanzplan Dresden. In 2016, Suzuki realized the choreography work TREADER for Robin Hayward (tuba), commissioned by the festival LABOR SONOR : MOVING MUSIC. Takako Suzuki directed and choreographed More than one species with georgian traditional dancers and musicians, a collaboration with Matthias Müller (trombone) at Khidi Tbilisi Georgia and Theater im Delphi Berlin. As actress she attended the theatre project Kluge Gefühle (2018) by Niels Bormann (director) and Maryam Zaree (author) at HAU Berlin. |